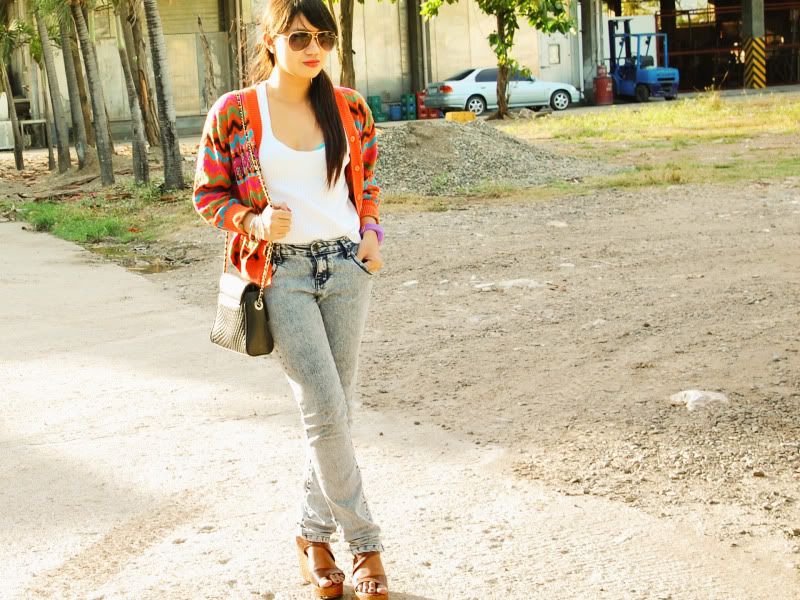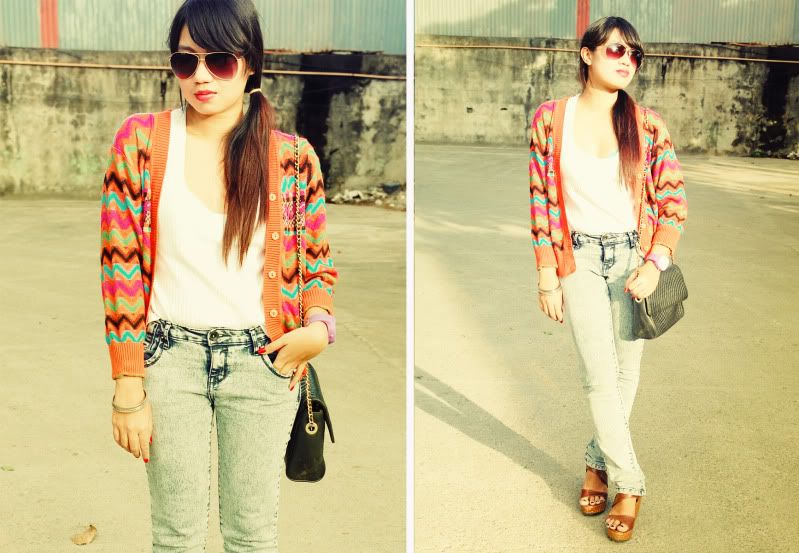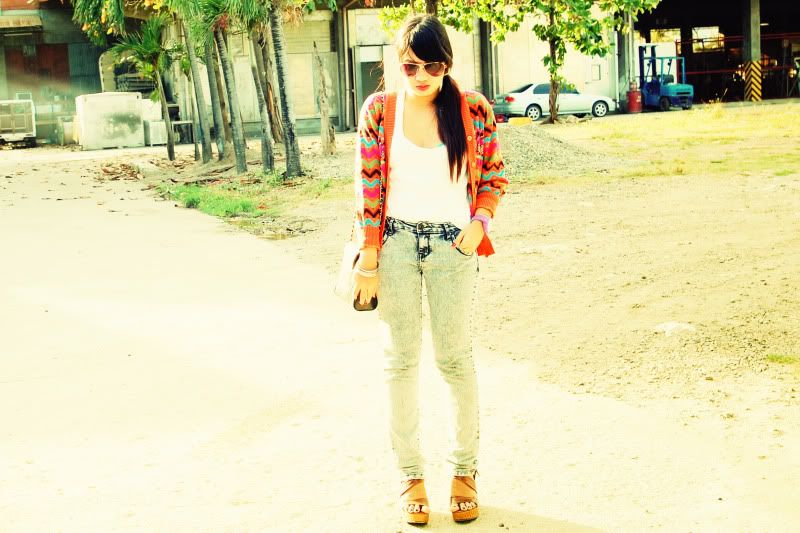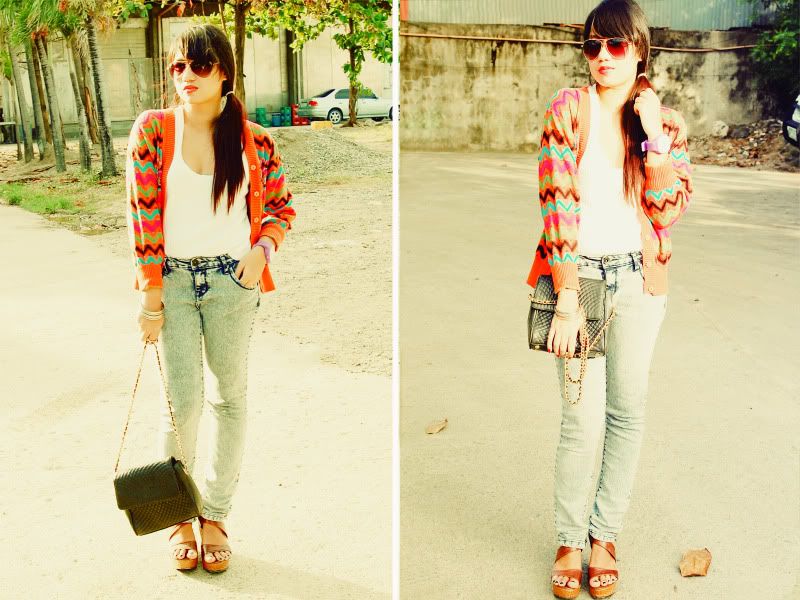 What i did on Black Saturday:
1.

Visited my college friend Sophia in the hospital, who gave birth to a very pretty and mestiza baby girl Sonechka (i hope i spelled it right). hehe
2.

Visited our parish for our family's annual Stations of the Cross.
3.
Had a little bonding time with my close college buds, Rica and Dexter, who by the way is returning to Afghanistan today. :(
4.

Had the greatest scare of my life when the boyfriend didn't answer and return all my calls (so unlikely of him!) and I panicked coz I had no clue of his whereabouts.

The worry-freak in me was telling me something bad had happened. Thank God

he was just asleep in his flat the whole day and forgot to turn on the ring alert for his phone.


That's about it.

So,how about you? What did you do on Black Saturday?
What I wore:
Light wash pants - Thrifted
White tank top - Gap
Missoni-inspired printed cardigan - Thrifted
Brown wedges - from SM
Black chainlink bag - Vintage
Aviators - Chris and Bern's Maze Ayala
Purple Watch - Bought from a friend