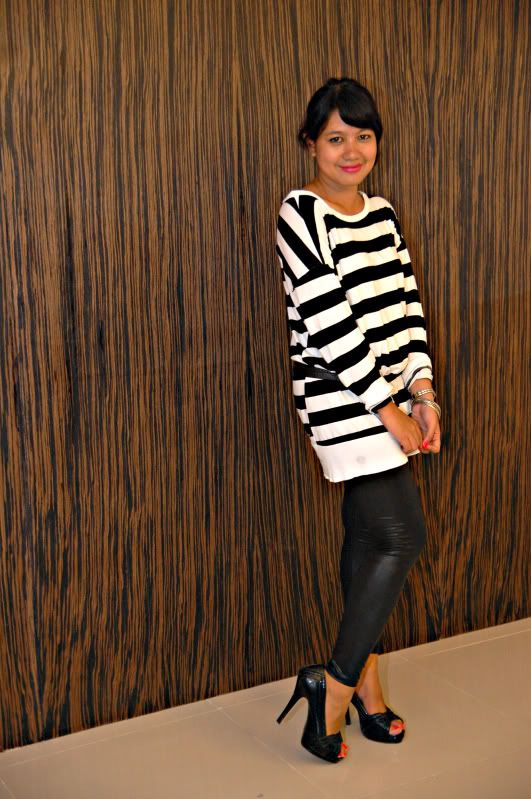 I love color but i also love black..and white.
My life is in a rut right now.
I need something to cheer me up.
A trip to the beach perhaps.
Or how about a new hairstyle.
God, I need something to turn my life back around.
But I couldn't figure out what it is yet.
Quarter life crisis, is that you?
Oversized stripe shirt - thrifted, PVC leggings - bought online, Black pumps - people r people