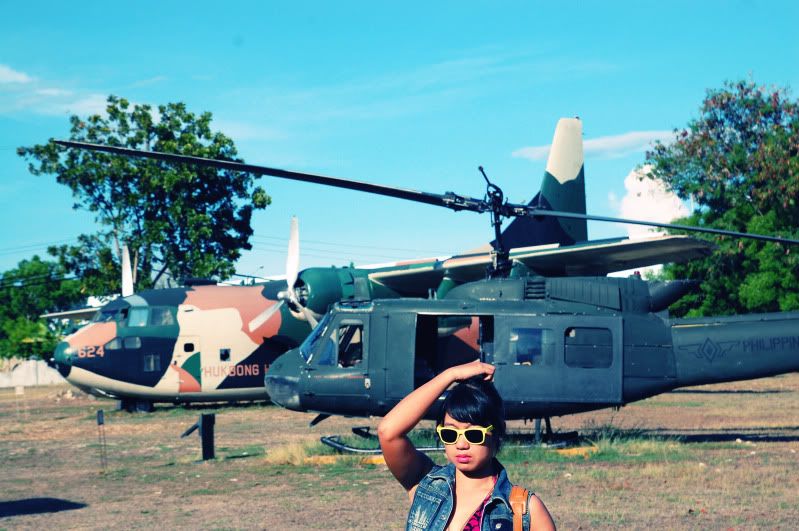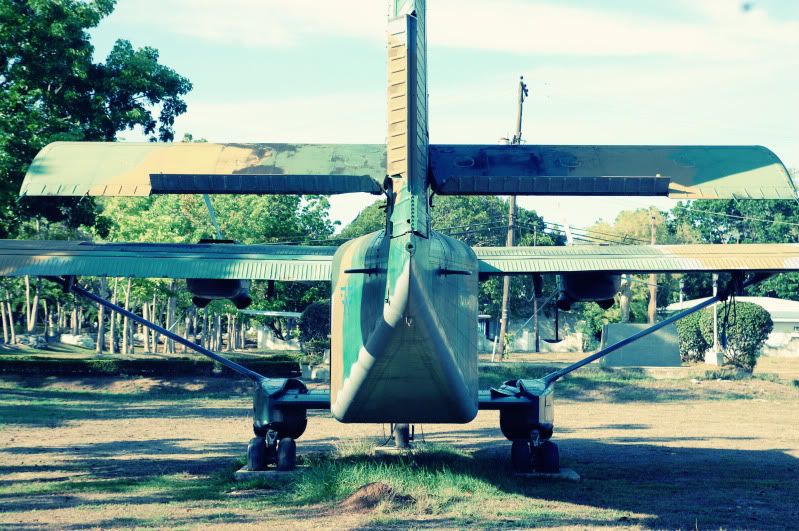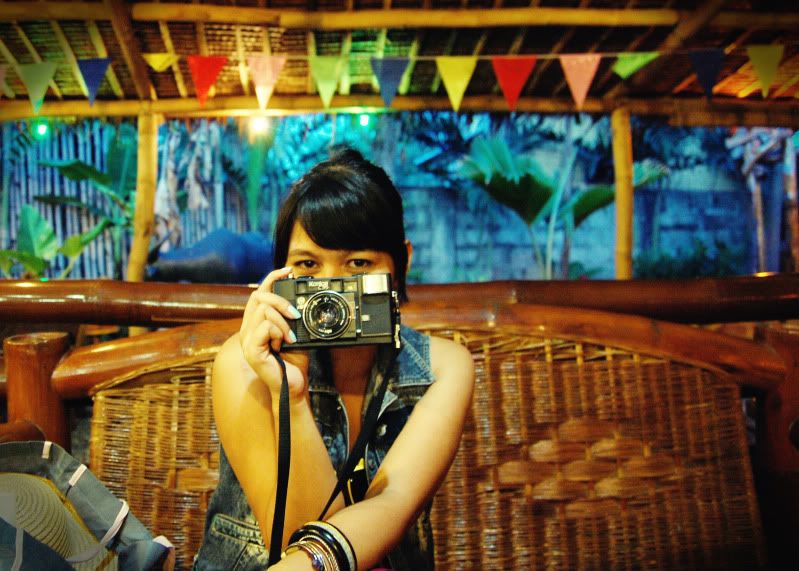 Some behind the scenes during an engagement shoot for one of our clients.
This was shot on location at Benito Ebuen Air Base a.k.a Mactan Air Base. We had a blast shooting in vintage planes and choppers of the Hukbong Himpapawid ng Pilipinas (Philippine Air Force). We even managed to sneak inside a war plane (i don't know what it's technically called) but decided to get out instantly coz it was kinda eerie and creepy I wonder if some soldier died in there.
I was amazed at how clean and organized the place was. There were houses of active and retired air force men and their families. I din't know that before till we toured the place.
I'd love to take my friends there and shoot a 50's or 60's themed era. Think polka dots, wooden trunks, gloves, fascinators. Ok maybe one of these days. :)
Fuschia floral maxi dress - Bought online
Tan shoulder bag - thrifted
Yellow wayfarer - Gaisano Countrymall bazaar
And oh btw, I was rummaging through my pc yesterday and found these pics of me and the boyfriend shot just for fun a little over a year ago. Yeah, that's the same dress. And yeah, we gained some weight. I guess getting old really disrupts one's metabolism. Gone are the days wherein I can put every single food in my mouth without gaining a single pound. Got to swim those laps!