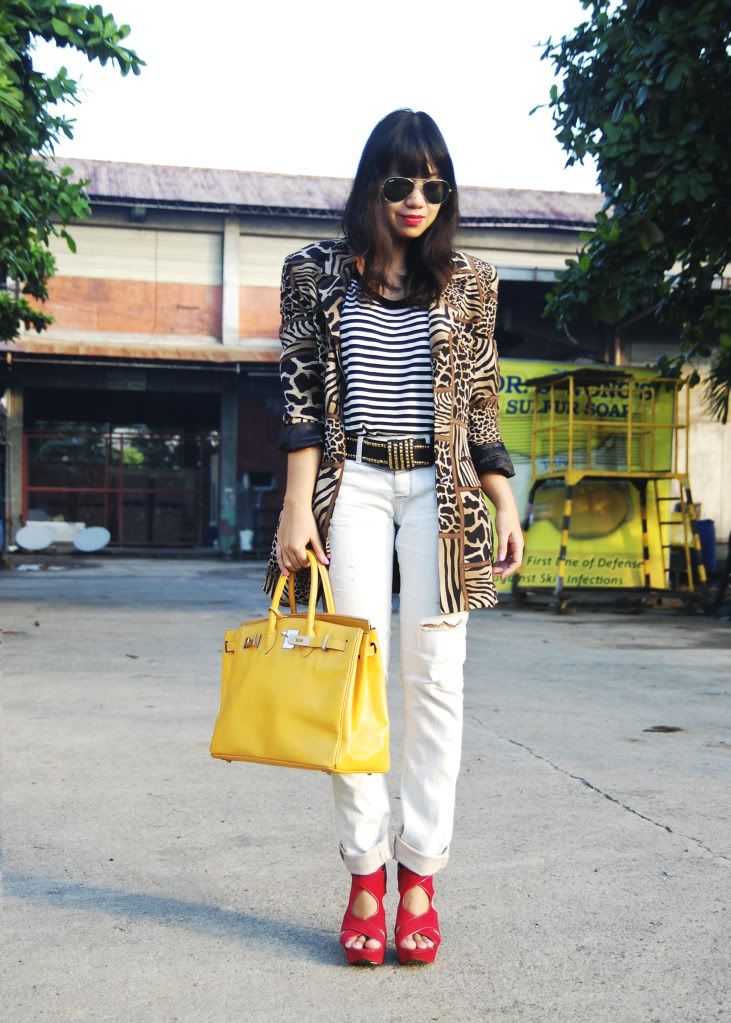 Another work-outfit post.
Bought this animal print blazer during one of our thrifting excursions in Colon. I was actually torn between a fully sequined party top and this. I thought I wouldn't be giving the sequined number some justice because of my non-existent party life so I got this cute blazer instead.
I'm also getting utmost mileage from this comfy red heels. They give any prim and conservative outfit an instant hint of sexy.
Animal-print blazer - thrifted