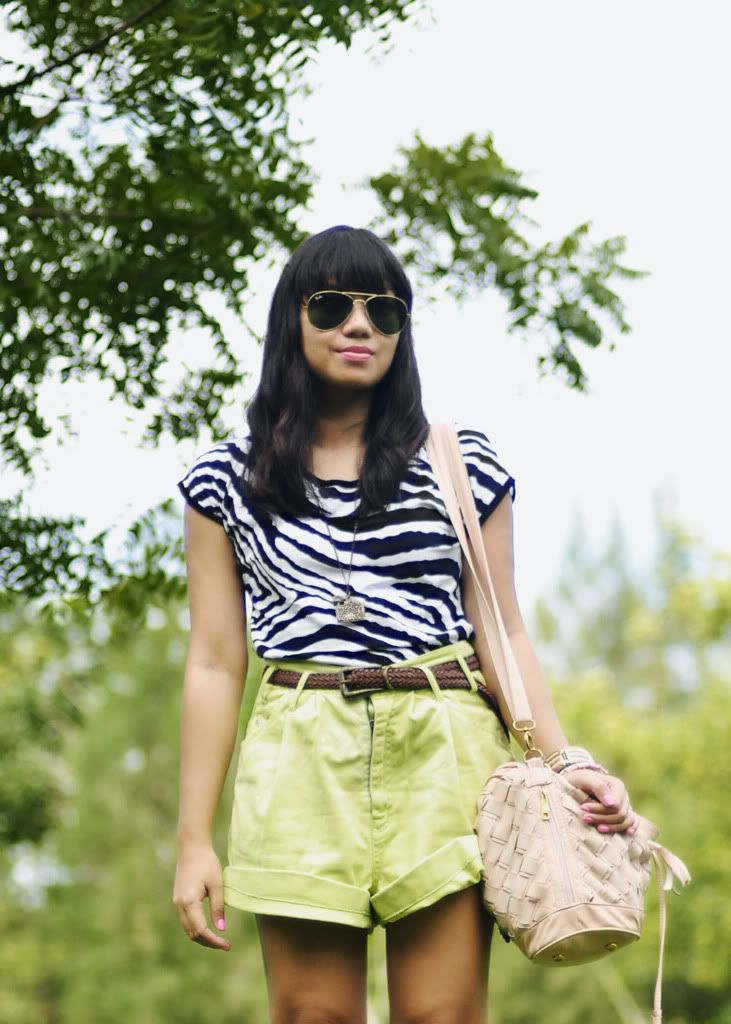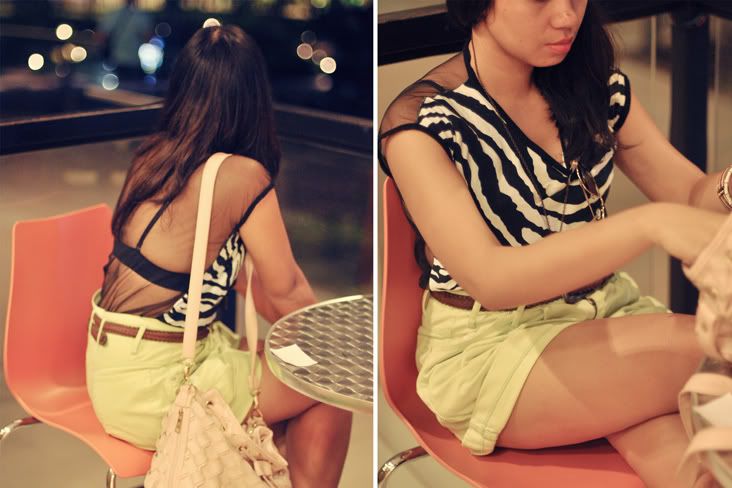 Wore this to an engagement shoot at an air force camp.
It completely slipped off my mind that the shoot was held inside an air base, which implements a strict dress code policy. While the officer was busy orienting us on the do's and don'ts while inside the facility, I had to cover my sheer back with my bag and walked fast towards the car before Mr. Officer realizes that I am wearing worse than a sleeveless shirt and arrest me right then and there. Hahaha
wearing:
Sheer back animal print top – Market! Market!
Neon green shorts – thrifted
Belt – thrifted
Shoes – SM