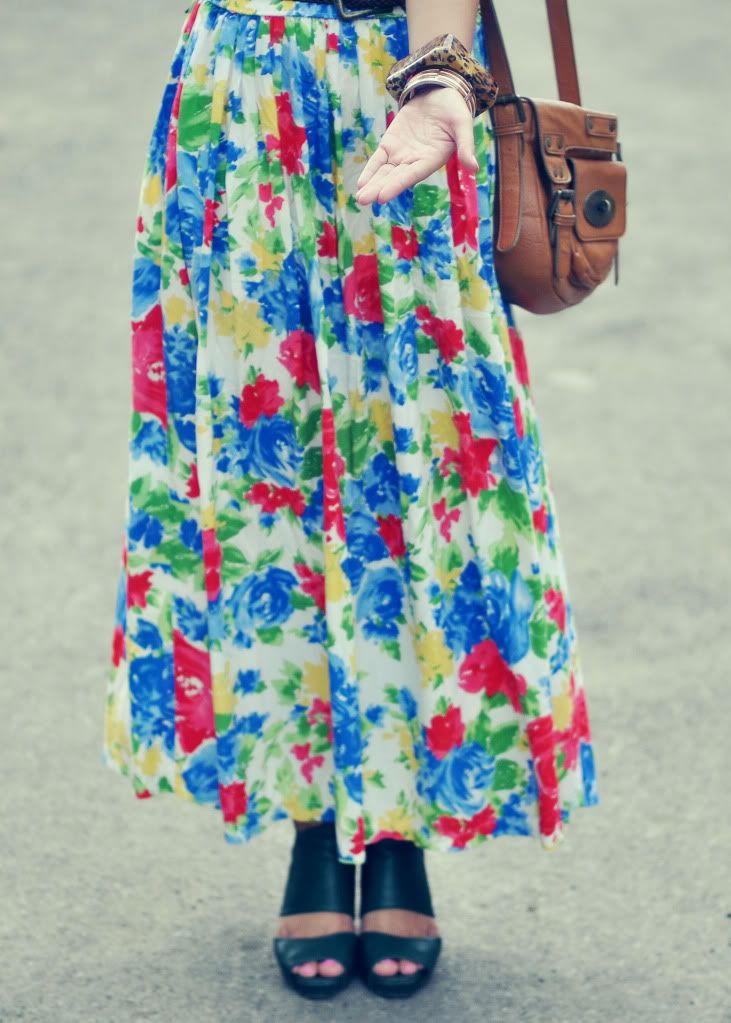 Pardon the hand gesture. I was busy instructing the boyfriend for an up close shot of the skirt when he fired away. haha
September has always been rainy but this month has been exceptionally hot. So i opted to wear this breezy skirt for a street shoot in downtown Cebu last Sunday.
I wish I could chat more but the internet has been crappy lately so I think I'm just gonna end this post before it bails out on me again.
wearing:
Orange stripe shirt - thrifted
Floral maxi skirt - thrifted
Leather belt - thrifted
Boater hat - SM
Sunglasses - Vincci from KL