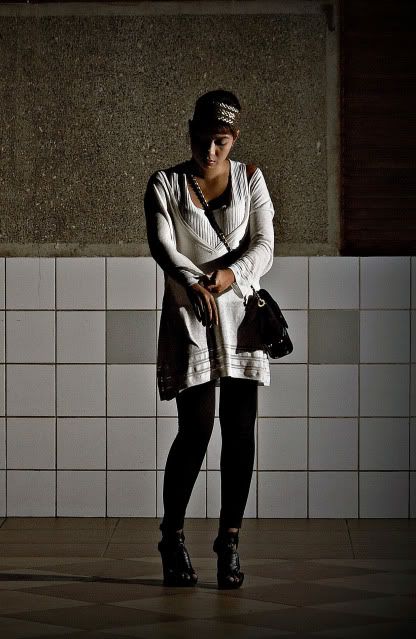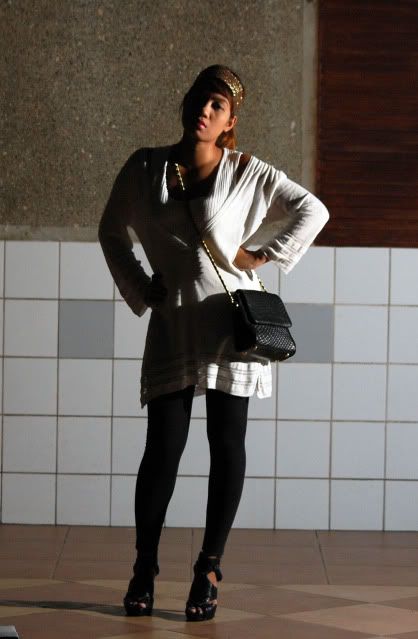 I think leggings are God's gift to fashion. They're comfy and practical when wearing tunics to avoid unintentional flashing of one's undies. And they give the illusion of skinnier and longer legs.
This pair is too used up. I think it's time to give it a break. It has now suffered lints brought about by numerous washings.

Vacation update: I think I'm gonna get that most anticipated vacation. Yippeee! **i'm tumbling now!** :) :) :)

Btw, I will be in good old Manille next week for work. Hope I can insert a little wandering here and there. But too bad I'm on a shopping ban. :( Note to self: Leave credit card at home to resist temptation.haha
But on a good note, i am travelling with a companion this time around. And with my best office buddy no less! This should be exciting. :)
I have already commissioned her to do my photos for my chictopia outfit posts.
No more at an arm's length photos of me. Yey! She is equally narcissistic so that won't really be a hassle for her. Haha



{wearing vintage tunic, french connection tank top, black leggings, vintage bag}