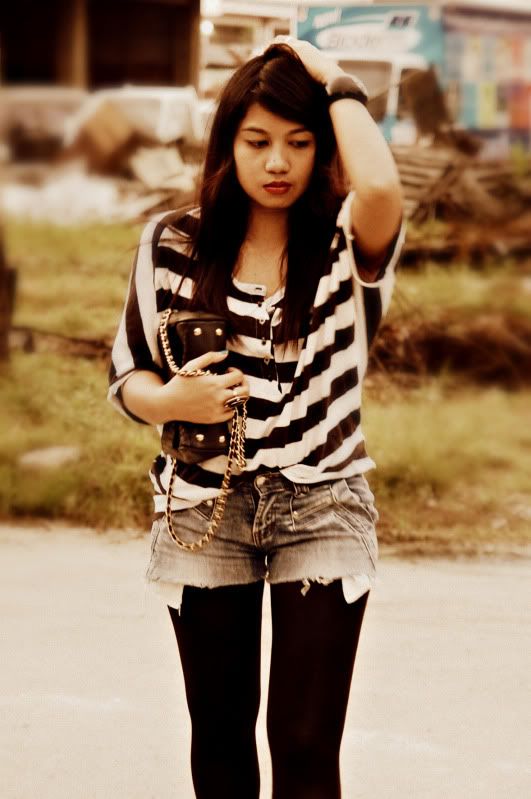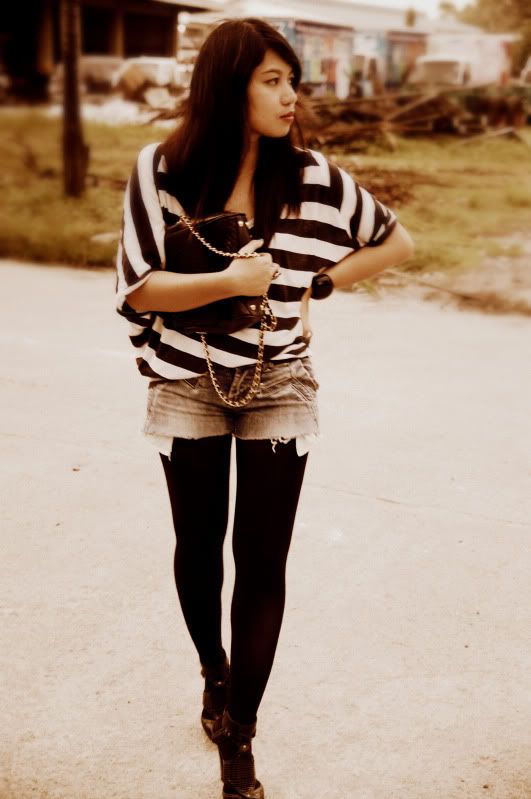 Four days to go and it's our company's Christmas Party and this current hectic schedule of mine will be a long gone memory. I so can't wait for this to be over. You know I don't dance and sing (well only in the bathroom at least) with a legitimate audience like never in my life (except in grade school.LOL) so you can just imagine how stressful it is for me to practice all the moves. Teamwork is more important to me than being subjected to a ten-minute agony of showing my poor dancing skills that's why I said yes to this. tehehe
So here's me hoping I don't trip on my 5-inch heels while I dance my ass off. LOL.
Honestly speaking, my ass hurts. I must have sprained my pelvis during practice.
So help me God.
wearing thrifted oversized striped shirt, diy cut-off shorts, black tights from sm, thrifted chainlink bag, vintage accessories