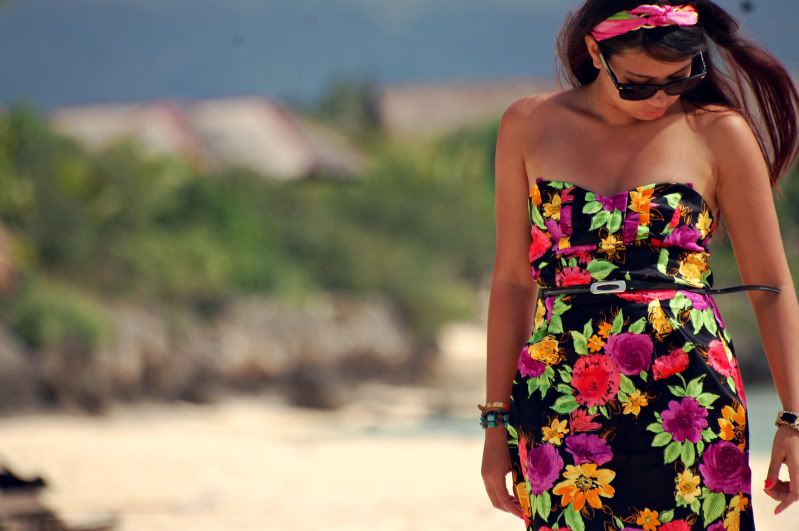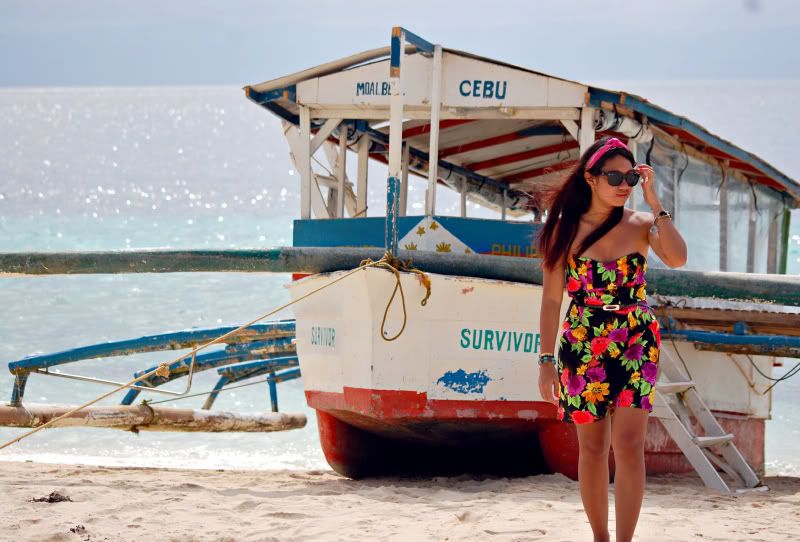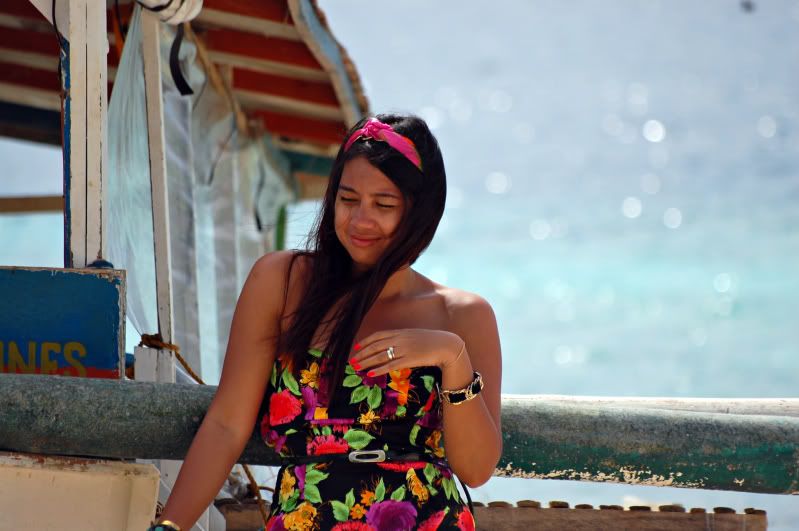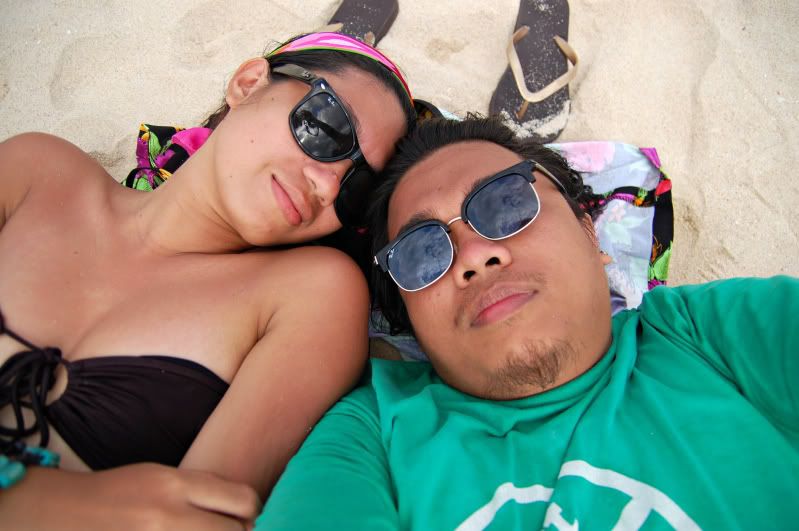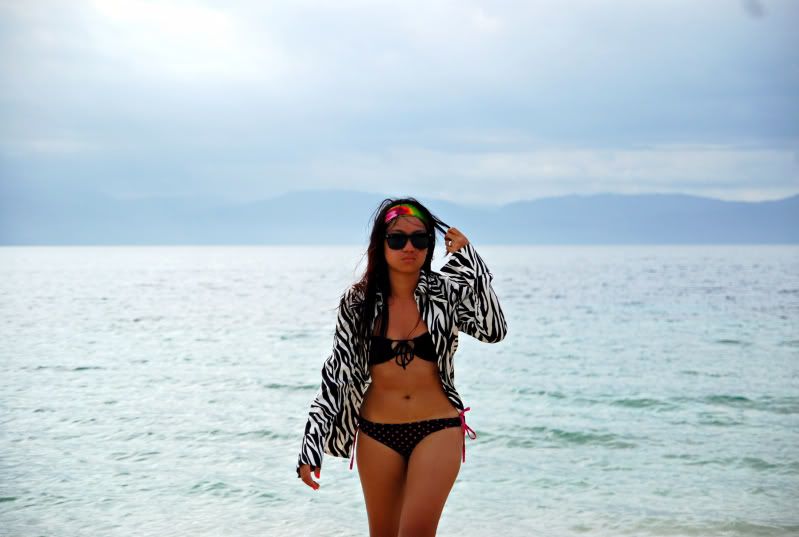 wearing floral dress from a local boutique, pink scarf from sm, polka dot bag, thrifted zebra-print cover-up, calvin klein bikini top, polka dot bottom
It was after the engagement shoot we took for a client when the boyfriend and I decided to hit the beach. I was taking pictures of myself and the sceneries while he was refreshing himself with the cool waters of Moalboal. He waved to me to join him but i declined because I wanted to work on my summer skin glow. LOL He was getting irritated by the minute so I succumbed to his request. I hit the water.
Little did I know that the next 30 minutes or so, something life-changing and memorable is going to happen.
No, I was not attacked by a shark.LOL
We were laughing and playing around in the shallow water when he suddenly became so serious. He asked me what I wanted for V-day and after a short thought I replied I want some new flipflops for the summer. I changed my mind and said i wanted a new pair of shoes.
Then I noticed he was holding something under the water. I could not make out what it was, I thought it was just a precious piece of sea shell.
Curious and without any clue, I haphazardly asked him in my cutest and naive voice (pointing to that something he was holding) "What's that?"
He just smiled and let that thing out from the water. Then I saw it was a box. Right then and there when I saw it, before he could say anything I was just laughing my heart out while he uttered the words, "WILL YOU MARRY ME?". I was speechless and dumbfounded. I just laughed and at the same time cried for like three whole minutes. Then he asked me again because I was just so caught up in the moment that I forgot to reply to his proposal. I told him "OF COURSE baby!"
We have spent our past three Valentines day together in Moalboal. The place is extra special for both of us. And he knows that the beach is my favorite place on earth. He chose the perfect place.
Someday, when we're already married and rich, we're gonna build our own beach house in Bas Daku, and reminisce the exact spot where we made it official.
I love you very much baby. Always and forever.
Now I'm being mushy.
But who cares?