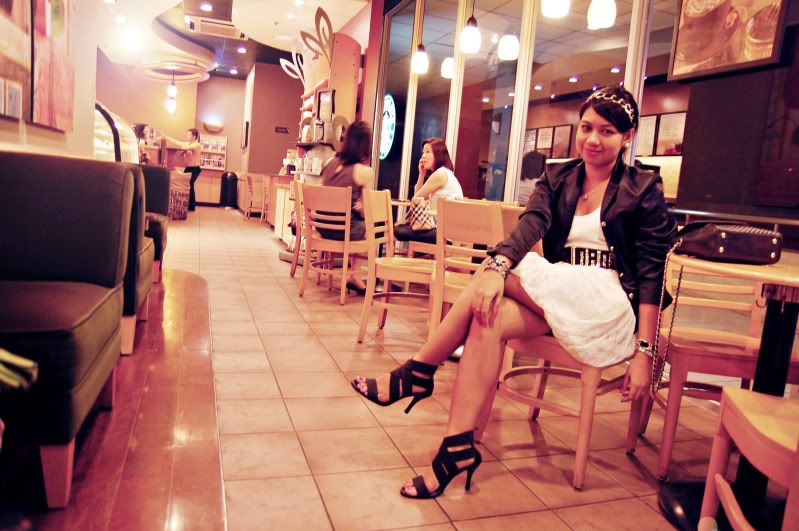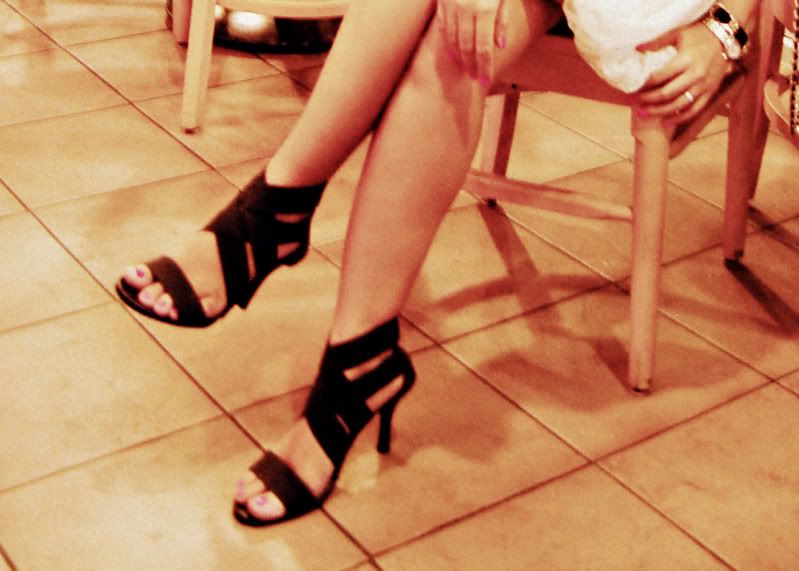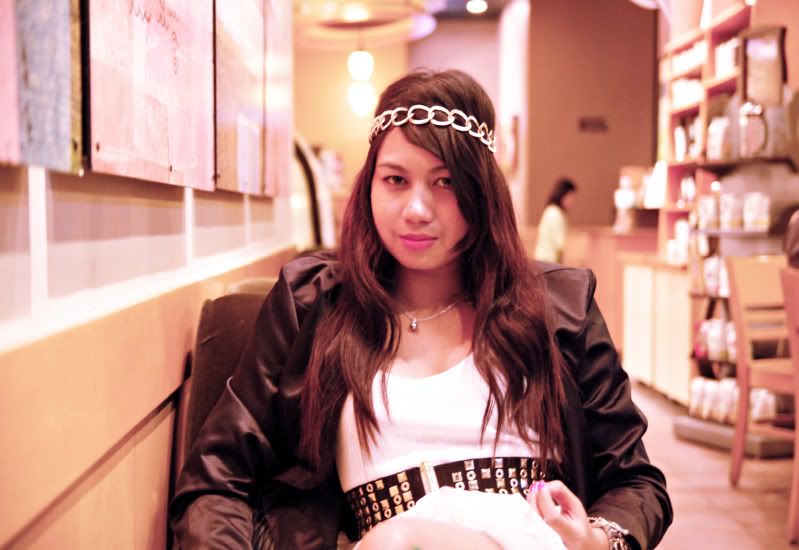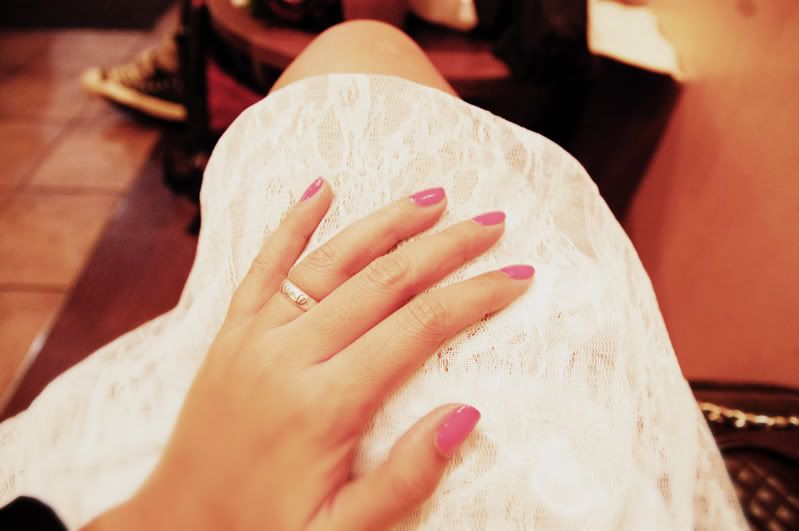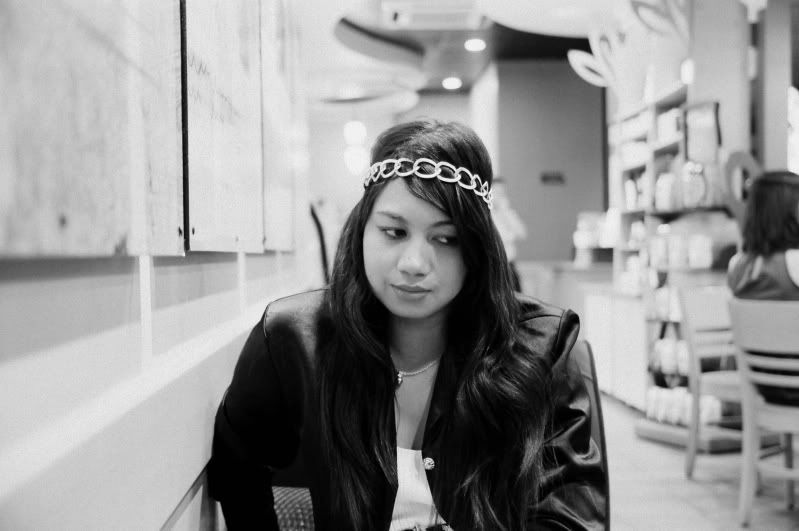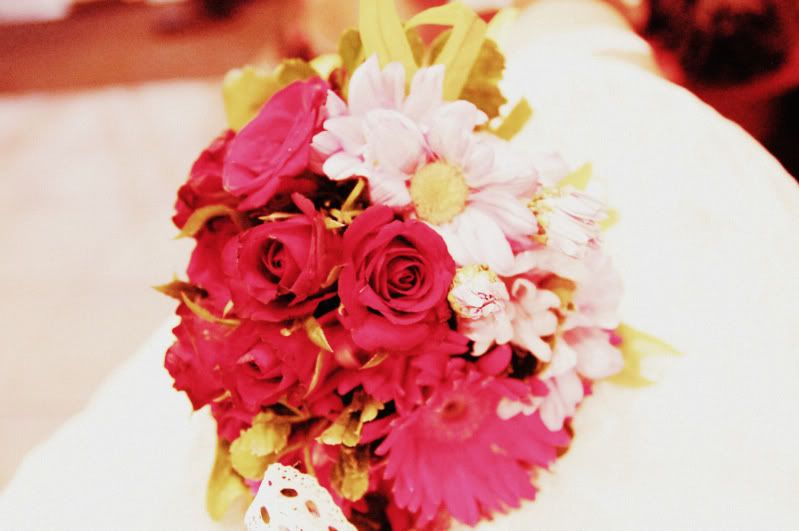 wearing thrifted lace skirt, gap tank top,thrifted blazer, gold studded belt, vintage chainlink bag, gold chain headband from sm, and bandage shoes from mse

(i was hesitant t
o buy this at first because of the heel height (3") am not used to heels less than 4" but it looked sexy on my feet. i'm glad i did coz it saved me from standing for hours during the wedding. tehehe)
There's always about weddings that makes it a tearjerker. Must be because after the tribulations and the storms, it's the fact that the couple's love for each other made them rise above it all.
The couple was a client of ours, though they maybe strangers, but I couldn't help crying a river of tears when they said their thank you's to their family and friends.
Makes me worry about my own wedding. A water-proof mascara will be very necessary. LOL
To Rob and Grace, congratulations for a very beautiful, solemn, and intimate wedding. Wishing you a lifetime of bliss!
I am going to leave their engagement pictures for you to see how perfect they are for each other. :)


photography by the boyfriend: marlon capuyan