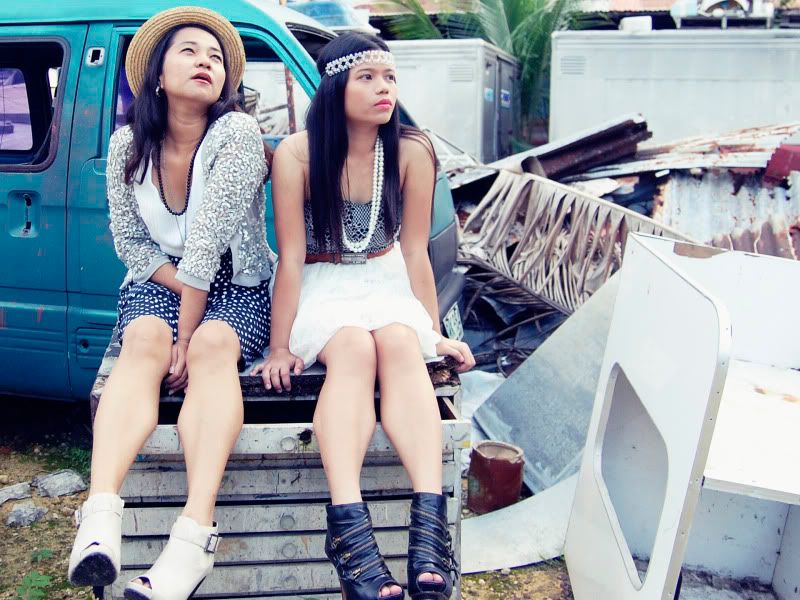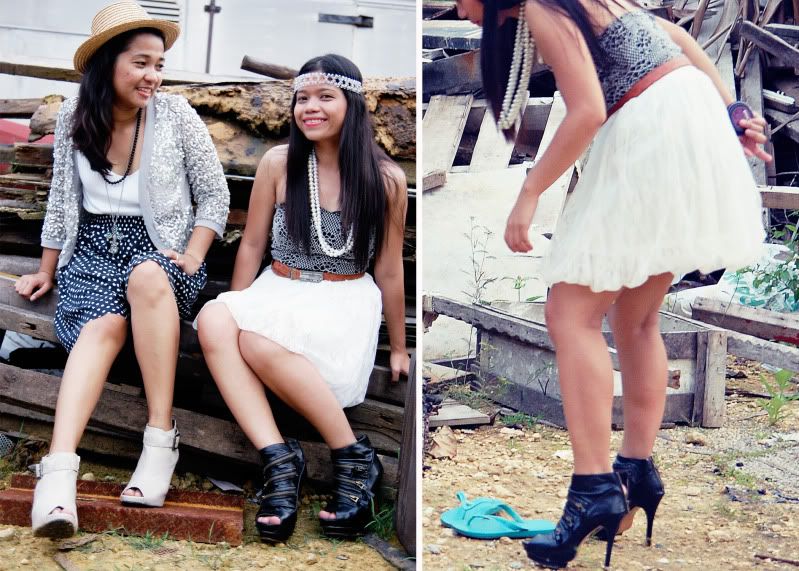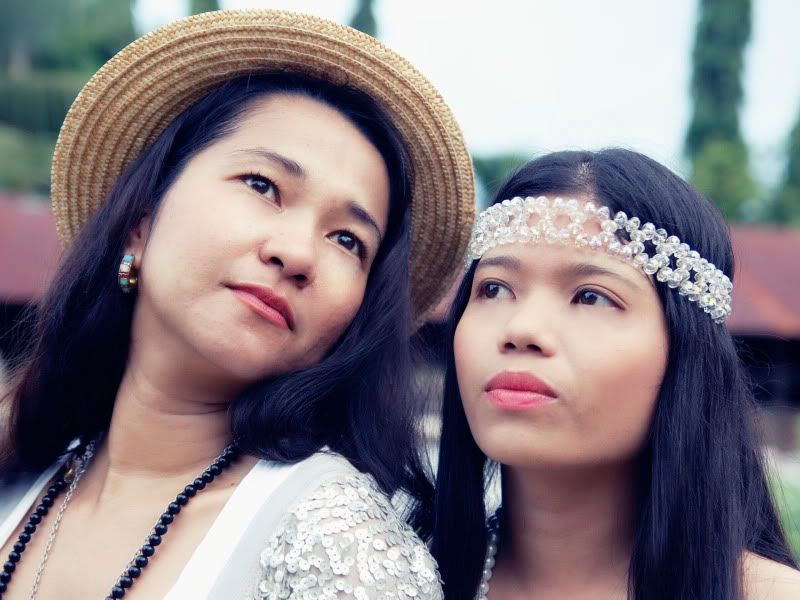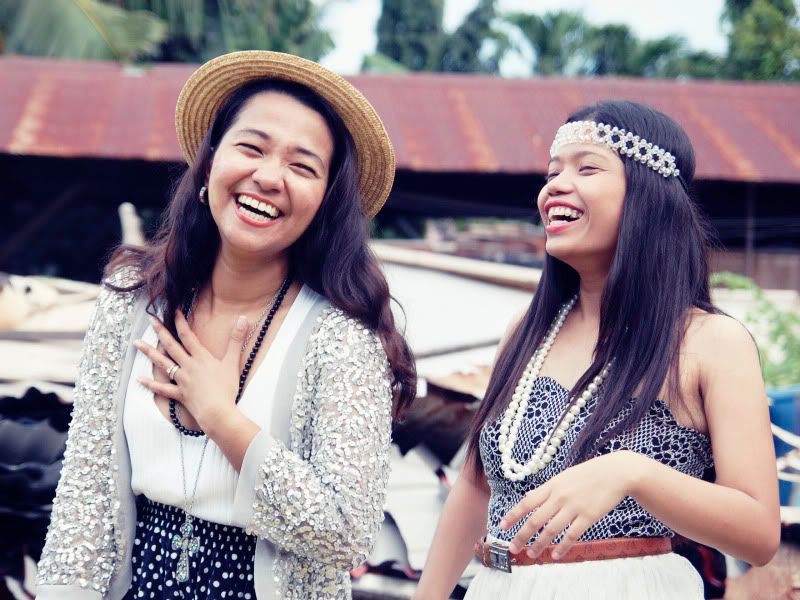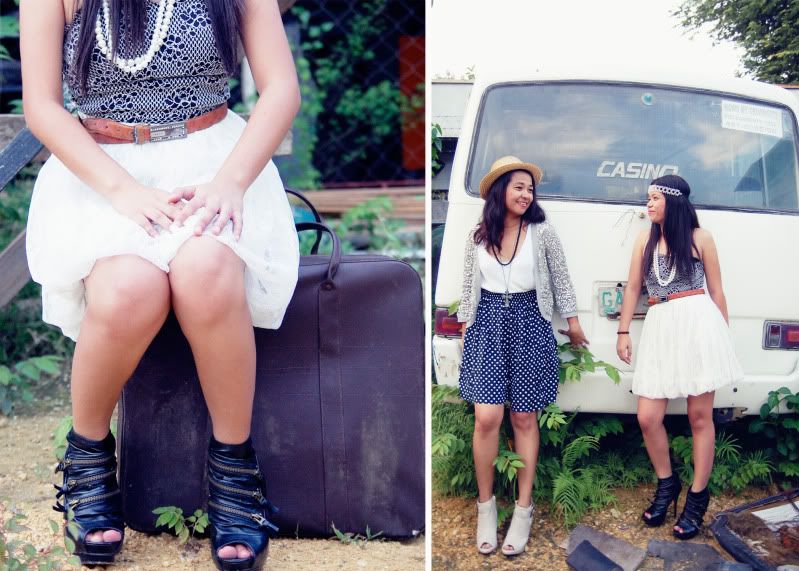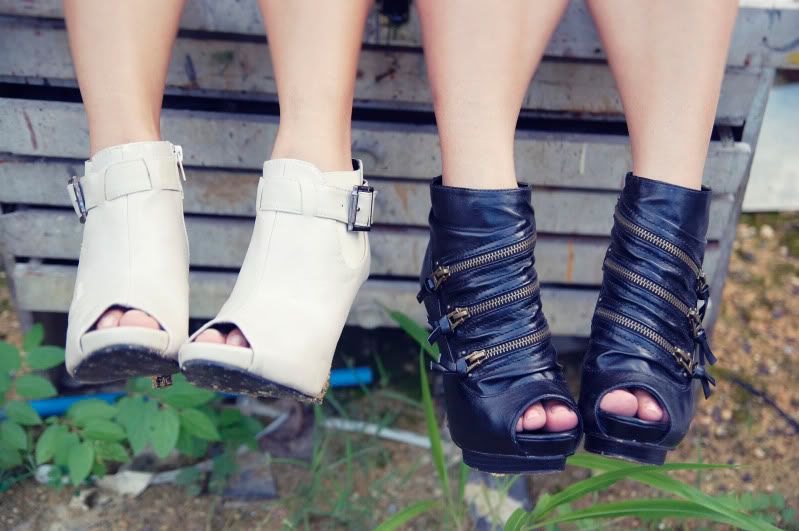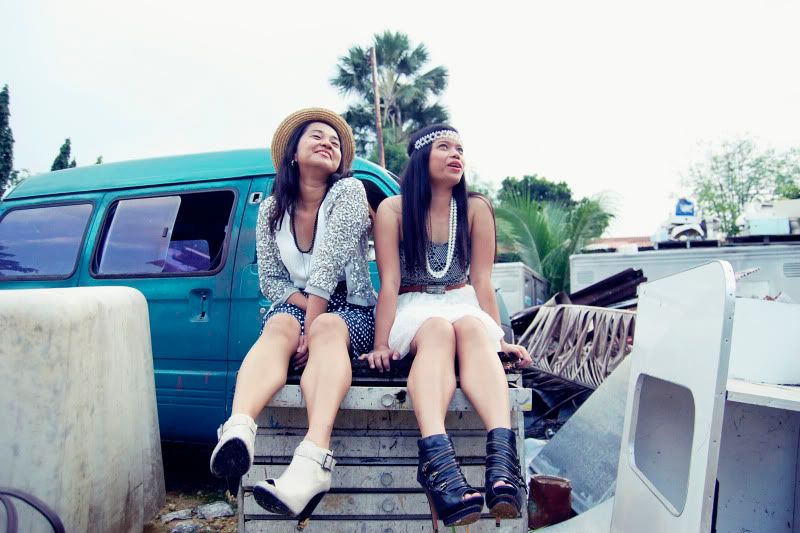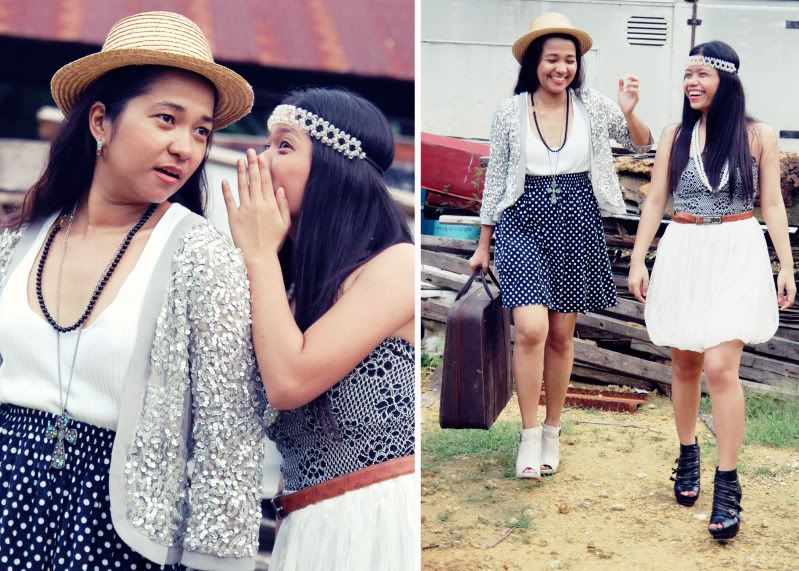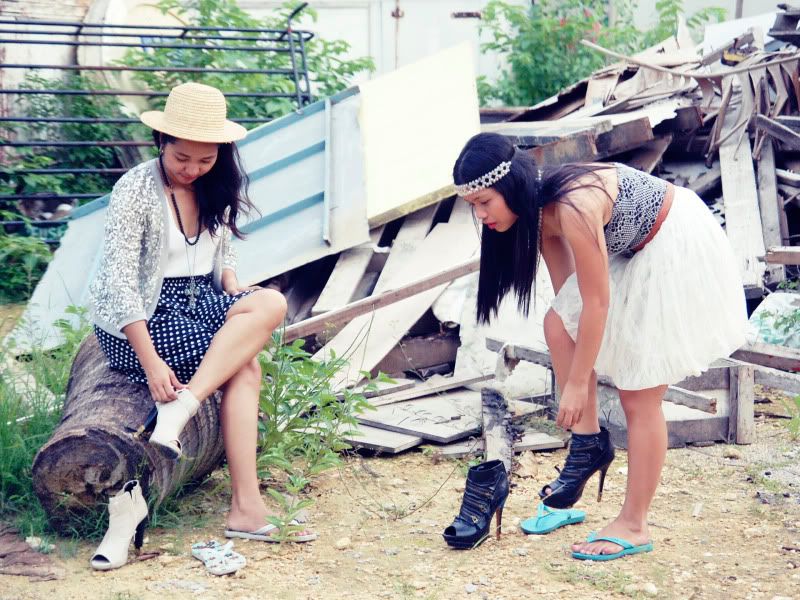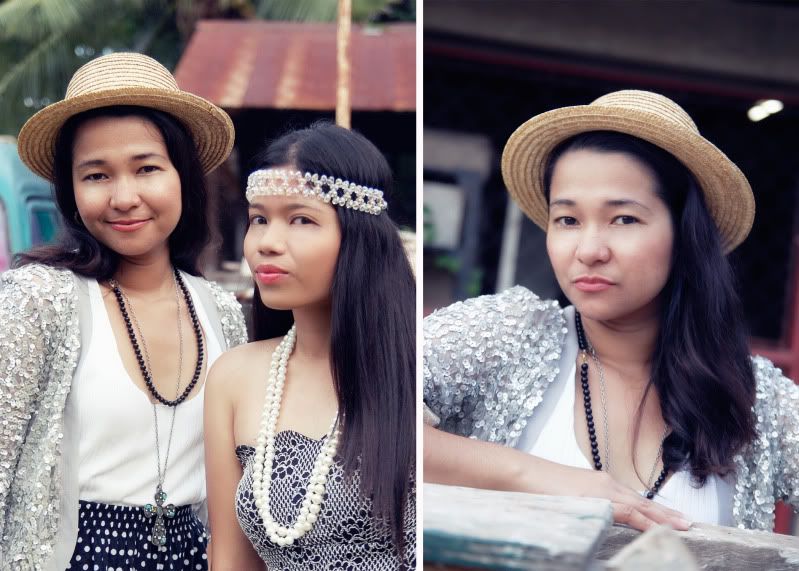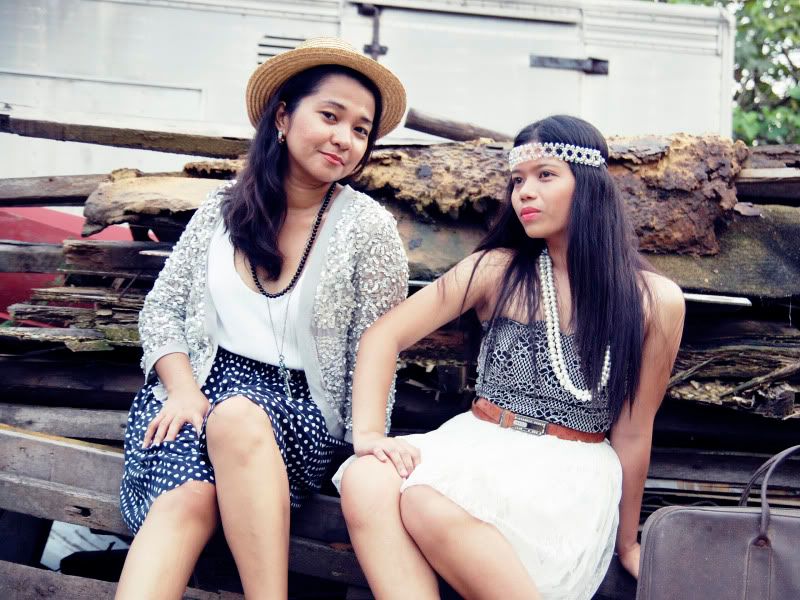 My not-little-anymore sister, Rhea, has long been requesting me (bordering on coersion, really LOL) to shoot her some photos for her facebook. Yeah she is as vain as me, if not the vainest in the family. I was lucky to have borrowed the camera from the boyf last Saturday so she excitedly headed home from work to realize her much-awaited photoshoot. She also brought her officemate along. The weather was kind of gloomy so I suggested we postpone it coz shooting in low light is such a pain in the ass. But since she was already so excited and was blabbing about how i could just tweak it in photoshop, I had no choice but to oblige.
And because this was so short notice, I had to rummage through my closet to come up with a look. We also had no time to look for a more suitable location, so i reckoned we'd just have it in a vacant area near the house. The junk made a good background, don't you think? Although one more hour in the area and we would have been bitten by dengue-carrying mosquitoes.haha
All clothes are vintage. Black booties from people r people. Grey booties from Mongkok. Vintage suitcase from my father.