I love to read. So much so that I read everything from shampoo labels to food nutrition facts when grocery shopping. Also all sorts of newspapers from English to the dialect tabloid ones. When i was maybe ten or eleven years old, I was addicted to this science book i found at my grandma's house. It tackled astronomy, physics, and meteorology. I read it from cover to cover that it helped me win the best in science award during a grade school competition.
During high school, I got addicted to Nancy Drew, Sweet Valley High / University, Archie, and Love Stories. And it may come as a surprise but I loved Noli Me Tangere and El Filibusterismo too. I was also fascinated with books about World History and Chemistry more than I loved PE and recess. haha Yes I was a dork before up until now. haha And i'm not ashamed of it.
Although I'm now too busy to read coz of my toxic schedule, my heart still flutters every time I see a gazillion of books. So you can just imagine how wide eyed and giddy I was when I set foot in La Belle Aurore and saw the floor to ceiling shelves full of books. I totally forgot that I was there for an engagement shoot. My eyes automatically got busy scanning the shelves for titles so much so that the boyfriend had to call my attention several times to remind me that we were there for business. hahaha
The place is tiny but it exudes a homey and vintage feel. Small it may be but it carried a wide range of books. Some of the titles I stumbled upon were books that were made into a movie like Johnny Cash's autobiography, Seabiscuit, The Good German and a whole lot more. Bought one that intrigued me the most; the Time Traveler's Wife. Because La Belle is a second-hand bookstore, I scored the item for just a little over a hundred bucks. So imagine how many books I could have bought with a thousand peso.
They are opening a coffee shop soon adjacent to the book store and I think I just might have found the perfect place to enjoy my quiet time in the coming days. I will definitely be back and this time I will have all the hours to scan the shelves from end to end, top to bottom.
Welcome to my new niche. :)
La Belle Aurore is located at Hernan Cortes St.,Banilad, Mandaue City.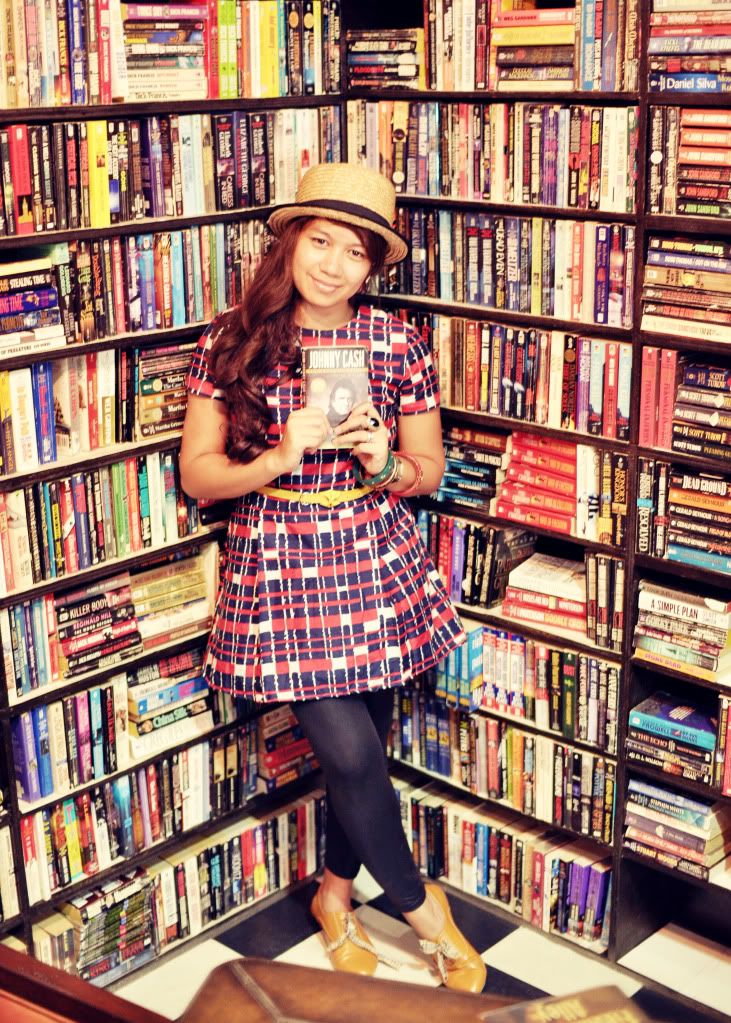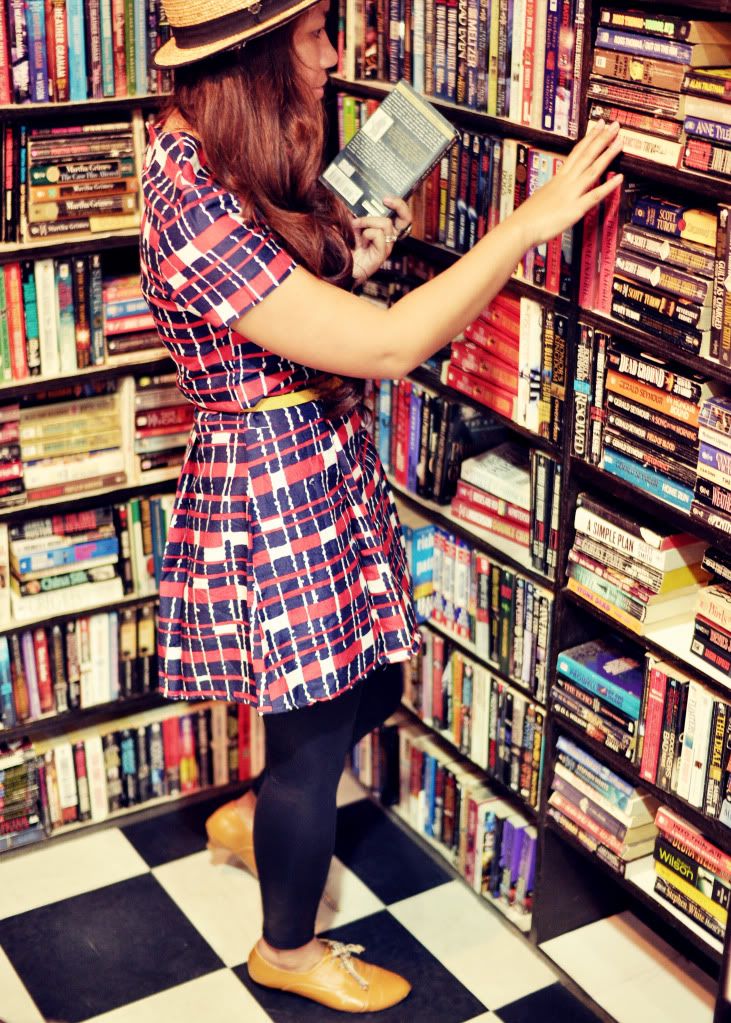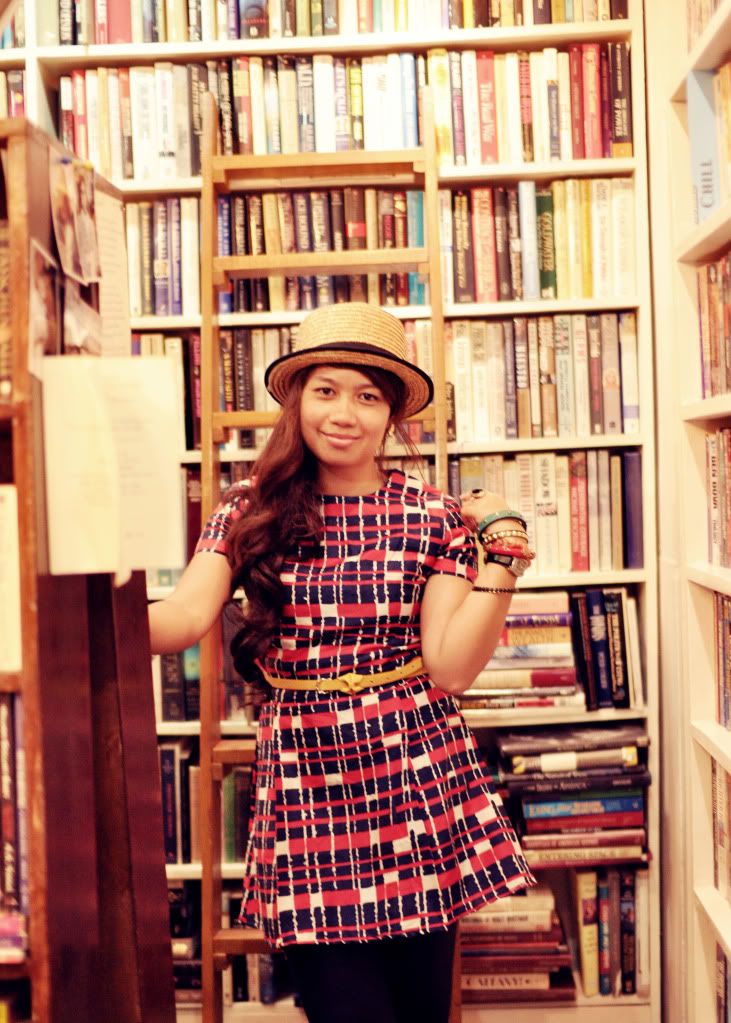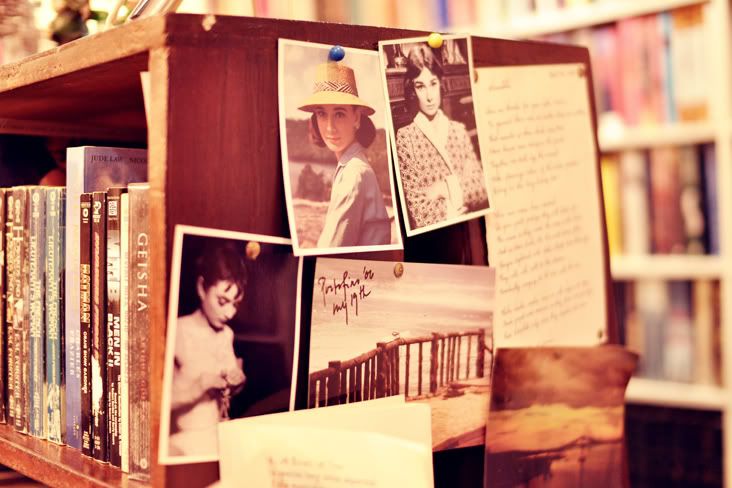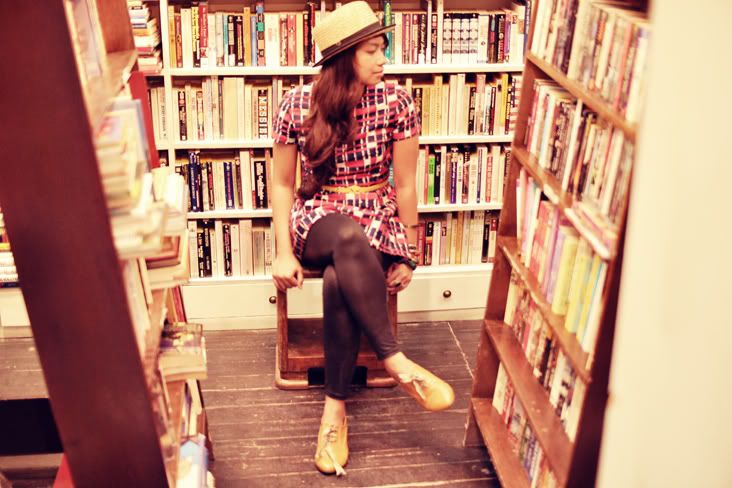 Mod shift dress - thrifted
Mustard brogues - thrifted