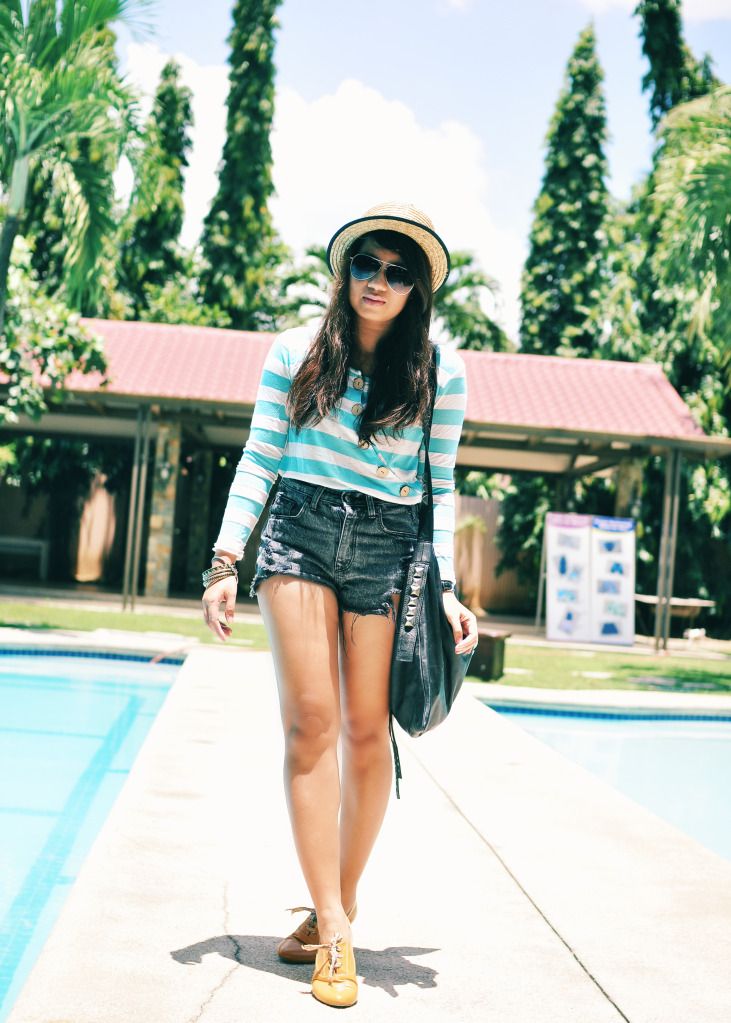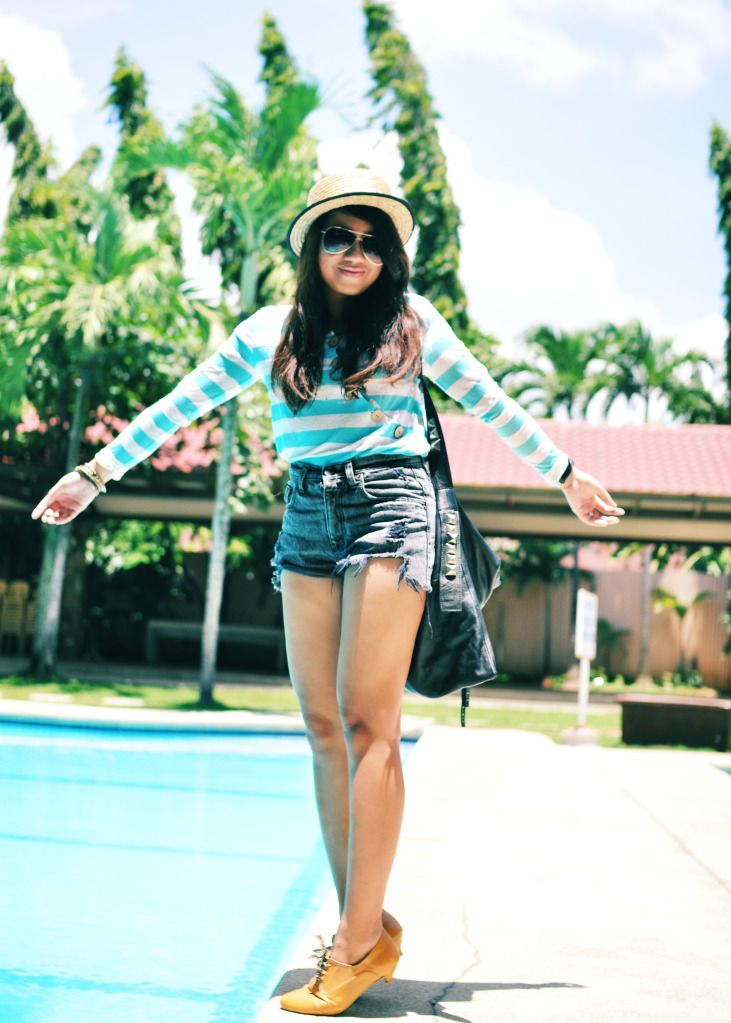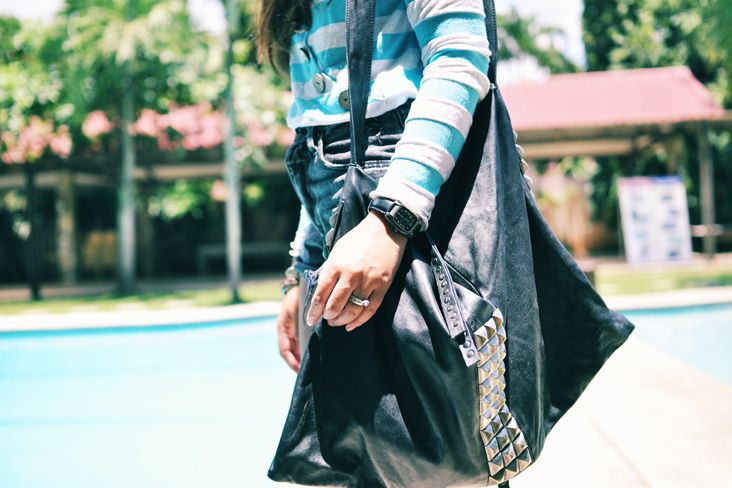 Can you feel the blazing summer heat in these photos? :)As far as I can remember Holy week is always the hottest time of the year.
This is what I wore during lunch with the boyfriend on Maundy Thursday. We had to go on a semi-road trip to find an open restaurant because the malls were closed and almost every establishment was on holiday too. The only upside is that the streets were barren as a desert. Hallelujah!
So my summer uniform consists mainly of this usual denim cut-offs, cotton shirt, a hat to ward off the heat from my face and the ever essential sunglasses to shield my too sensitive eyes from the blinding sun. And oh yes, plus an oversize bag with hardware big enough to complete the tough chic look.
Blue stripe shirt - thrifted
Mustard brogues - thrifted