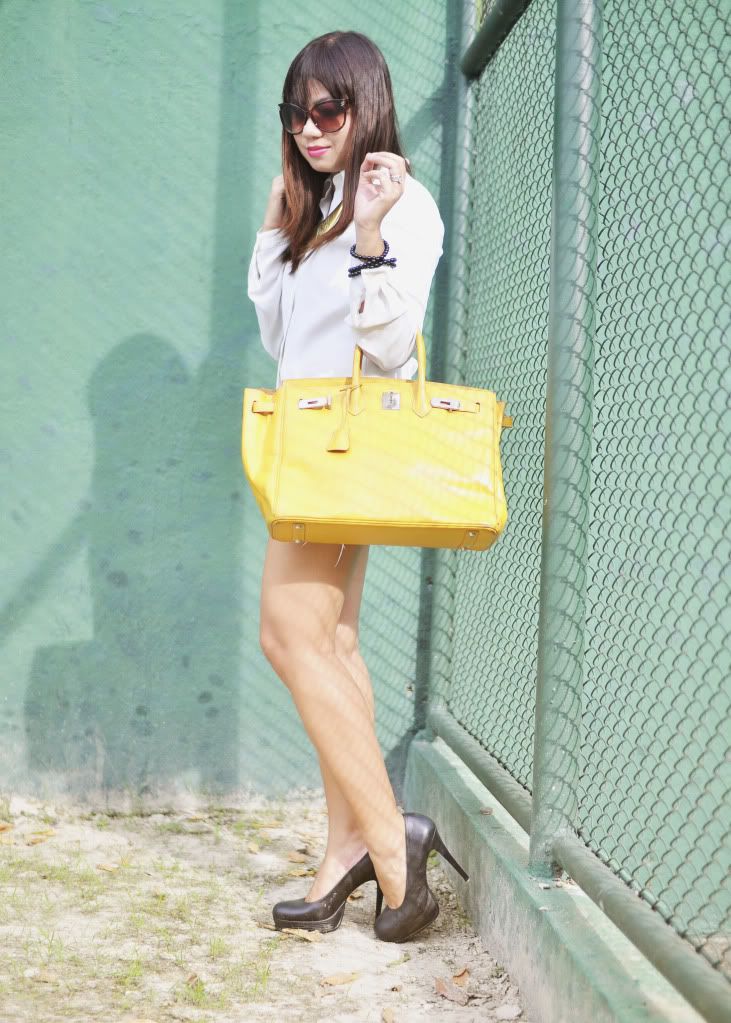 If there's one thing in this world I would've wanted to be endowed with naturally it would have to be mile-long legs. It's always been my frustration to be tall. Thank God heels and shorts

were invented

they give our legs the illusion of length.
But one has to be cautious also when wearing short shorts. If paired with the wrong top and accessories it might make one appear , yes maybe tall, but slutty (at least in the conservative Philippine landscape).
So for me I opted to wear my white shorts with a crisp white long sleeve buttondown to make up for the bare legs. And chose the classic black pumps (no lucite heels please) and a serious-looking bag (that's not an Hermes but how i wish it is!) . I kept the accessories minimal too except for the statement necklace to add a little contrast to the white shirt.
And oh, it does not hurt if you get photographed from the ground up. That angle does wonders for me. :)
White buttondown - thrifted
White denim shorts - Levi's