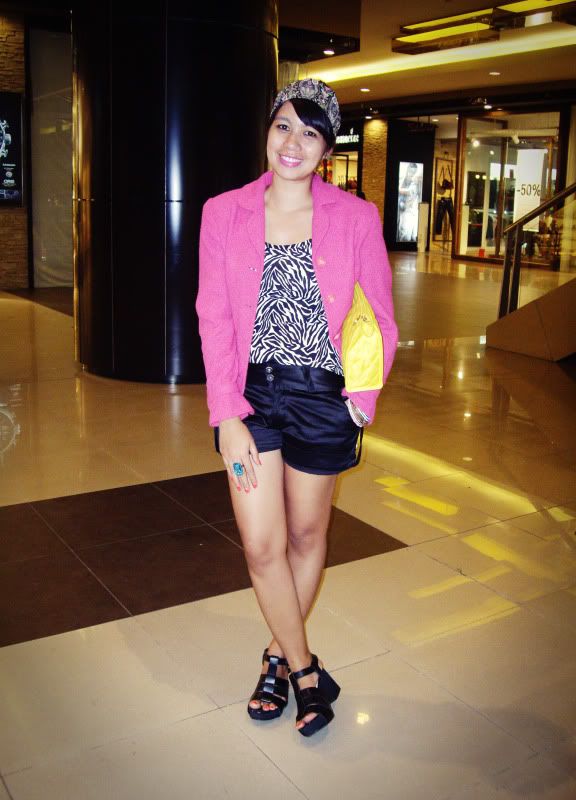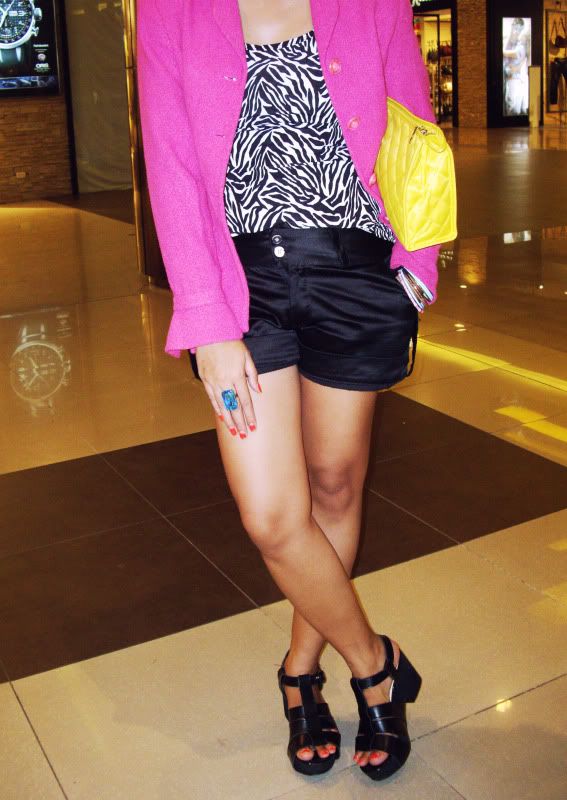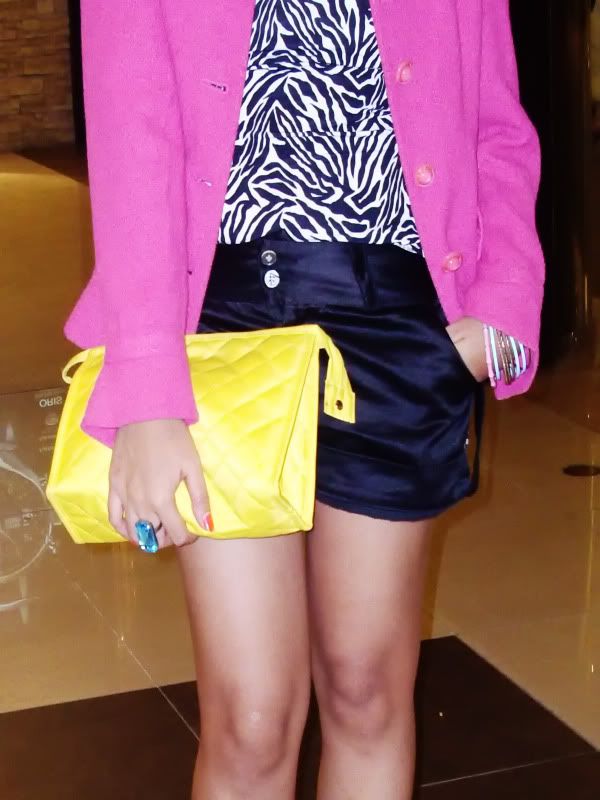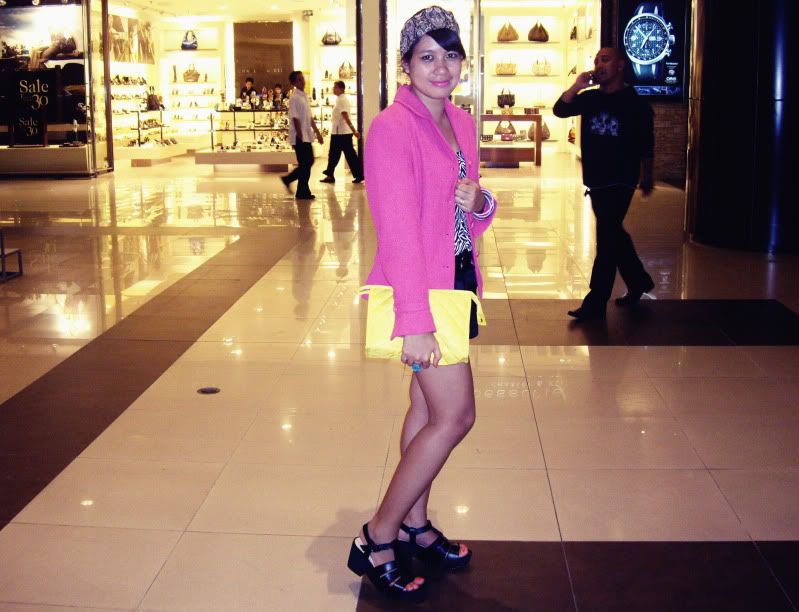 Finally, the boyfriend agreed to cut his two year-old long hair. I had to bribe him for a new pair of shoes so that he'd say yes to the deal.
As for me, I'm still undecided whether to have a perm or not. I haven't styled nor trimmed my hair for the last two years except for a little fringe which I cut myself on various occasions out of boredom.
So everyday is always a bad hair day I just try to hide it with a head wrap or anything cute to conceal the voluminous amount of hair. LOL I don't know why I'm letting it grow maybe I'm just saving it for the perfect time when I'm adamant to go for some curly locks.
zebra-print top - SM, black silk shorts - Emall, pink blazer - thrifted, yellow purse - SM, shoes - MSE, head wrap - DIY