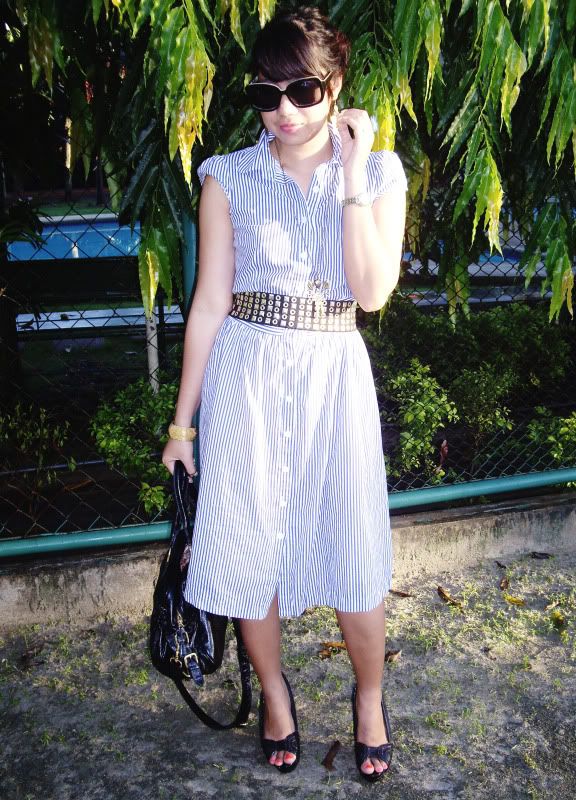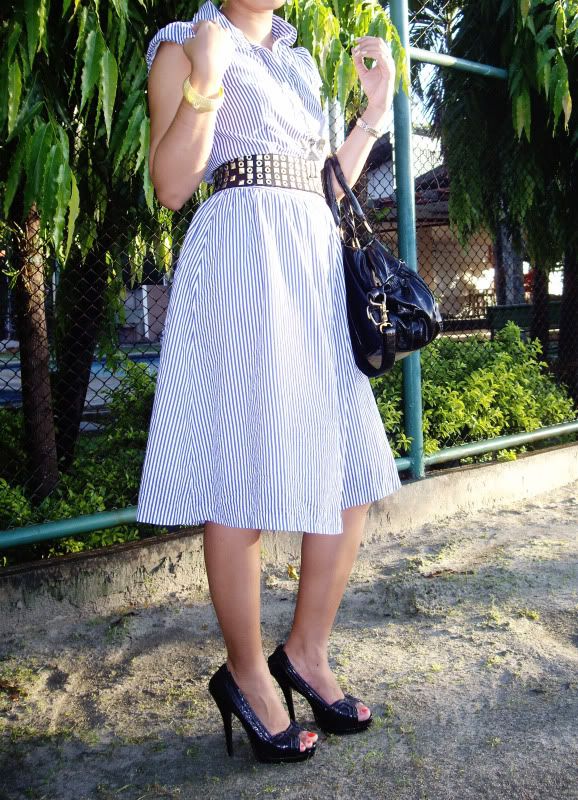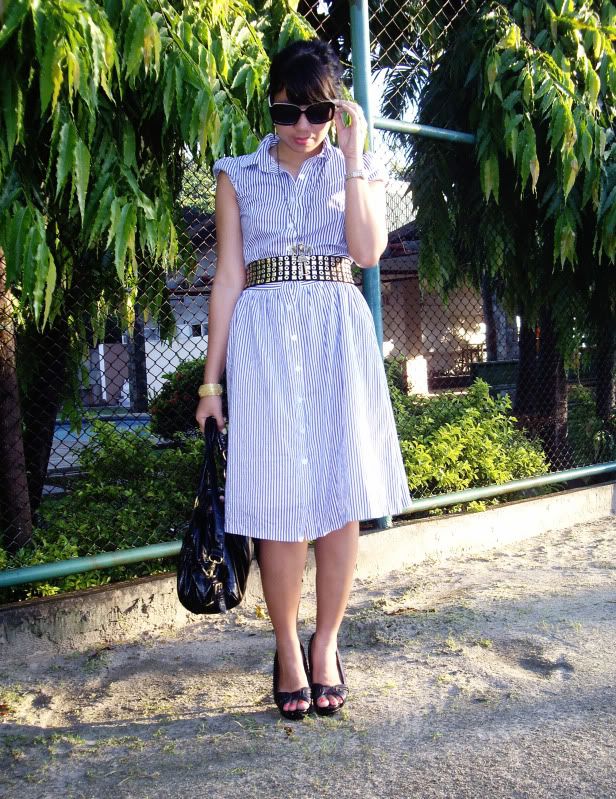 I wish my company would scrap out the uniform policy already so I can get away with wearing anything I want (decent and office-appropriate of course) without being called off by the guard or issued with a delinquency memo for not not wearing the uniform.
Uniforms are boring and although they are practical and economical, they take away your right to self-expression and individuality.
That is why Wednesday, or what we call "wash day" or "no uniform day" is such a joy to wake up to because I can be my fashionable self and wear my precious clothes which, by the way, has started to gather dust in the closet.
And another reason why I love Wednesday is the fact that I am halfway with the work week already. It seems time goes by so fast after Wednesday and before you know it, it's already Saturday.
wearing:
stripe button-down dress - thrifted, studded belt - SM, black peep-toe pumps - PRP, black bag - from Bangkok, gold necklace and earrings - from little sister, gold bangle - from Lushae (i have yet to do an entire post for this beautiful jewelry. I have already commissioned the boyfriend to do the photos for the post so that i can do it some justice. :) )