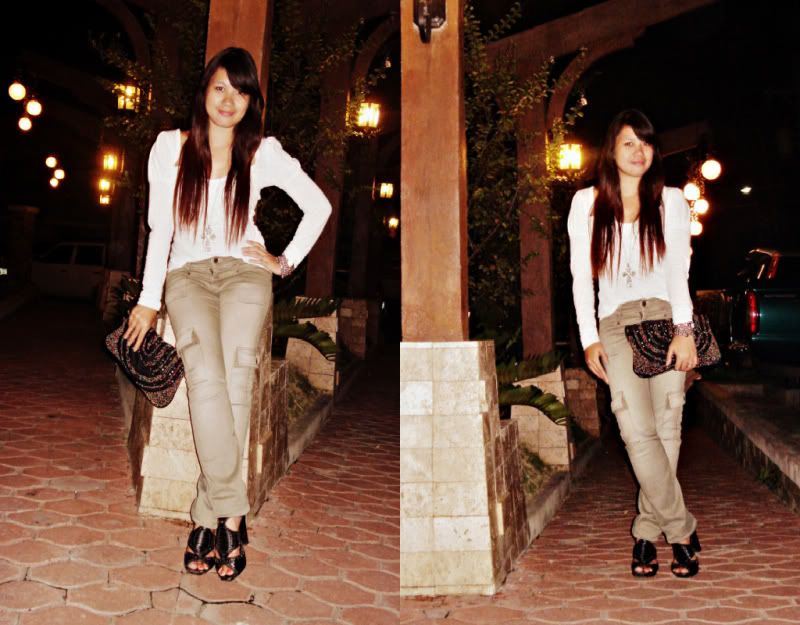 One of the rare occasions wherein I'm photographed at night. Coz it has always been work then dinner to either my house or the boyfriend's house during weekdays.Or the mall or day shoots on weekends for boyfriend's photography. I was never the night owl even during college coz a) my father is the ever conservative type wherein 6-7pm is the curfew hour , b) coz i'm paranoid about getting nabbed in the streets coz crimes almost always happen at night.
I prefer the seclusion of the beach over night clubs, coffee over alcohol, chewing gum over cigarettes.
Yes, i'm boring like that.
I can survive just staying in the house all day. Provided i have DVDs of fun-to-watch movies or my favorite TV shows, a lot of junk food, a Sudoku book, and of course the boyfriend.
**taken during the boss' birthday dinner right after work**
french connection top, thrifted olive green pants,
prp shoes, thrifted beaded clutch, cross necklace from carbon