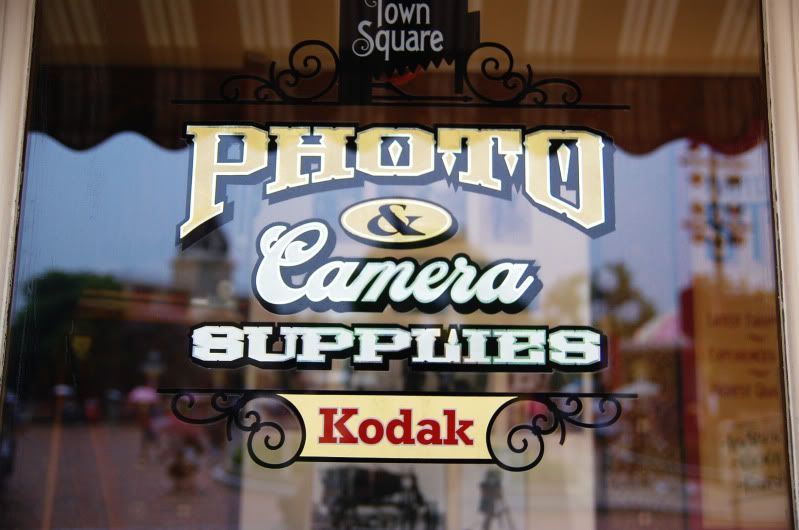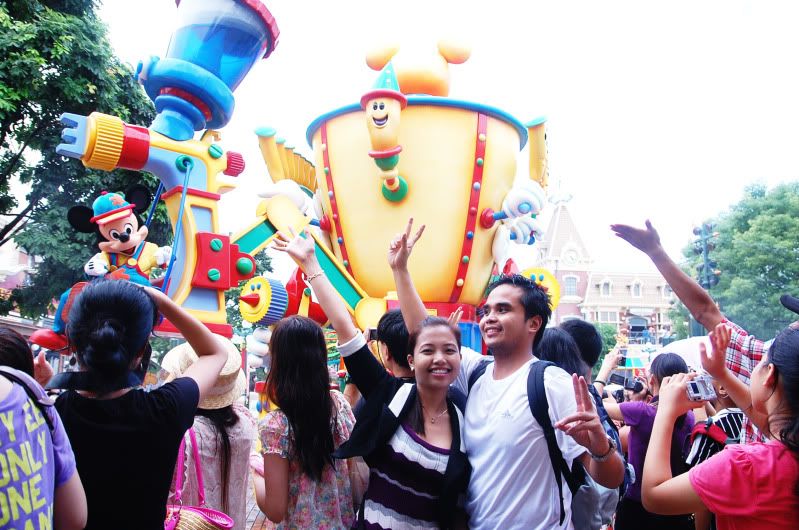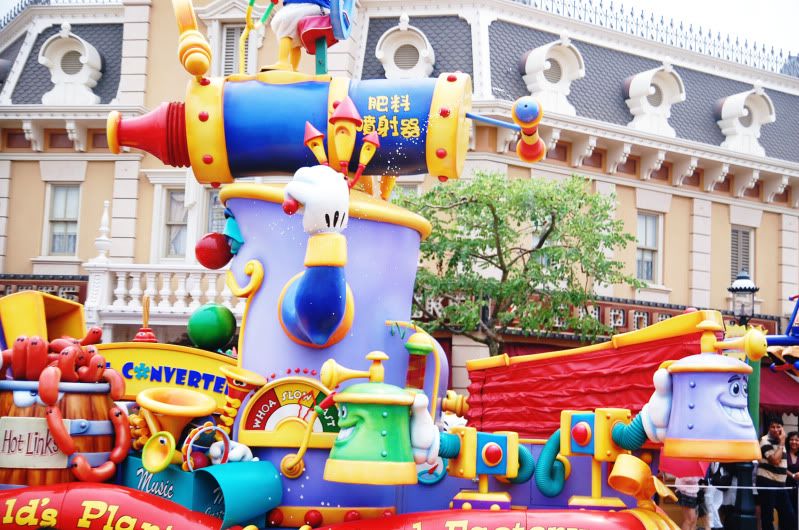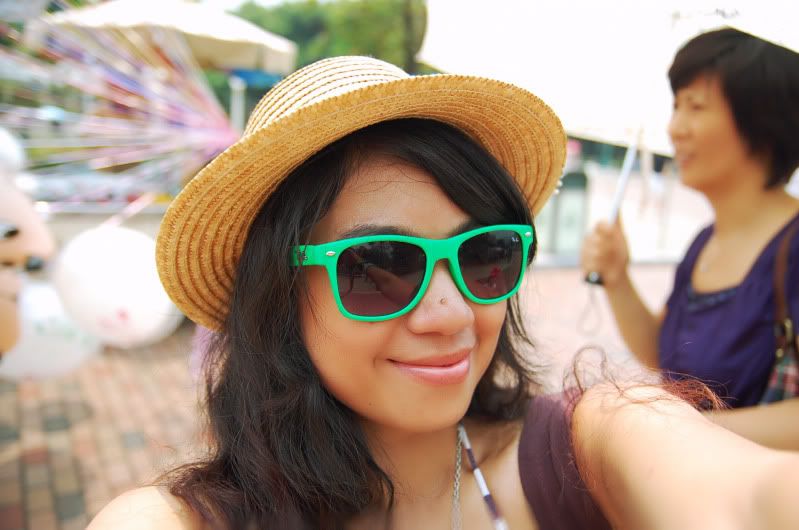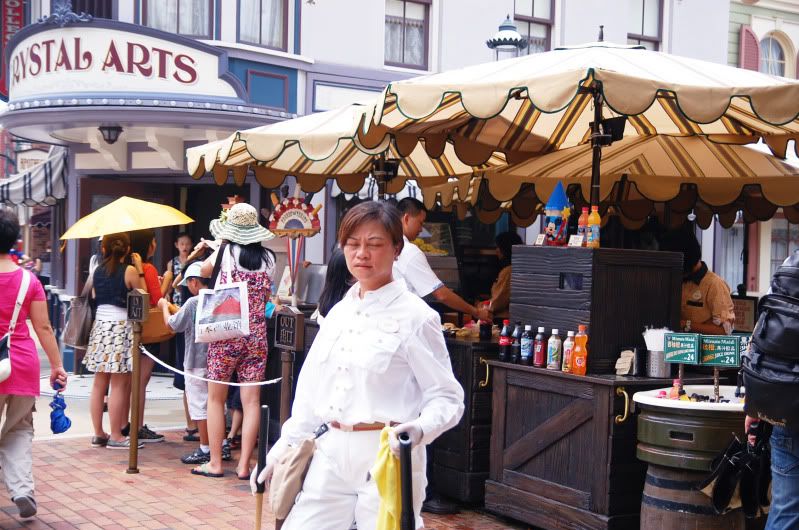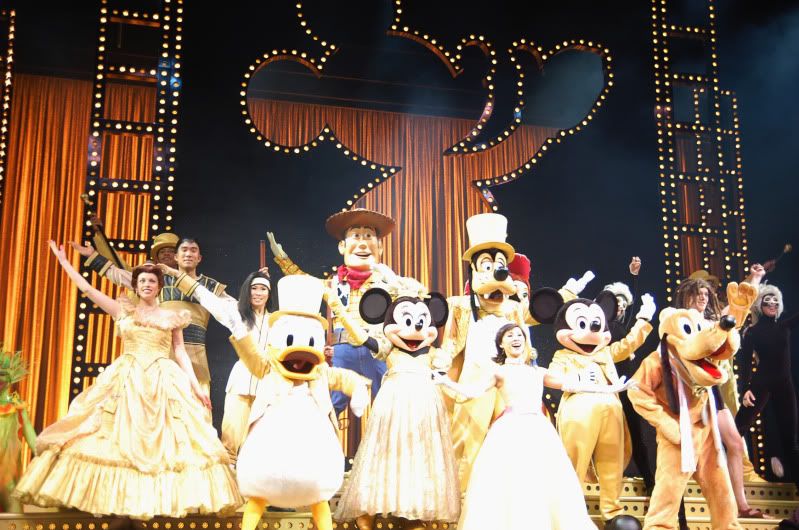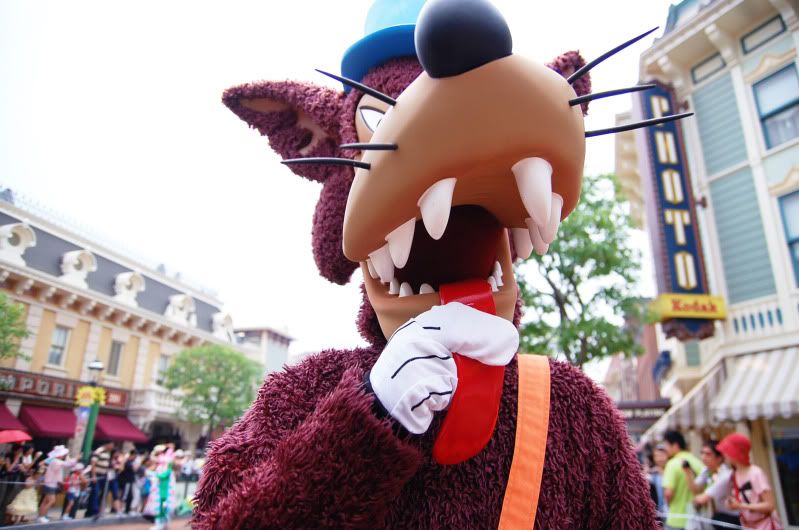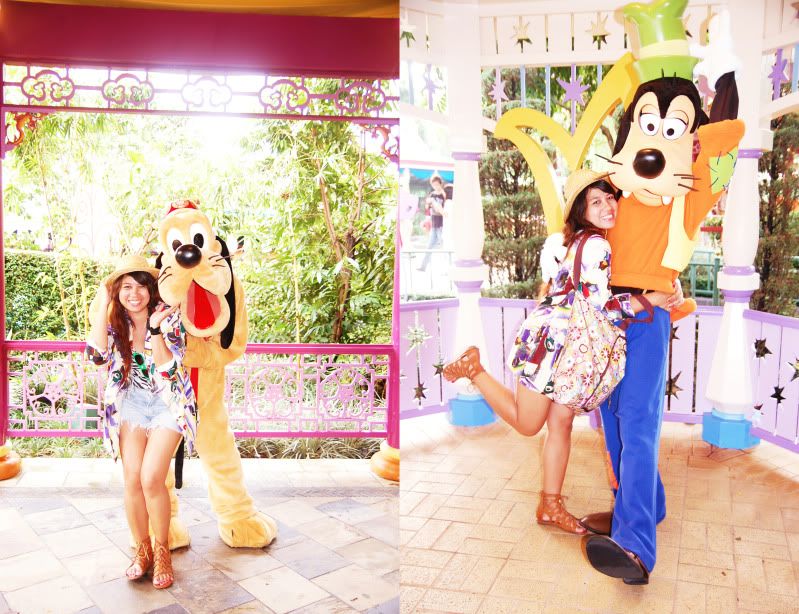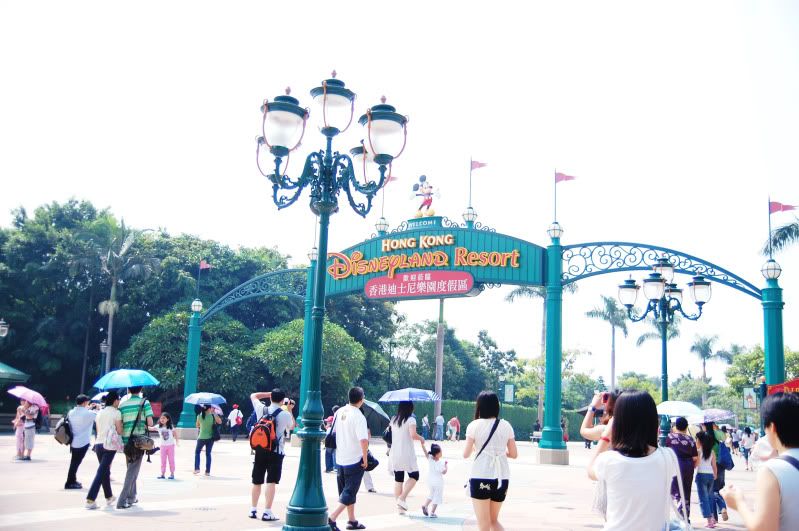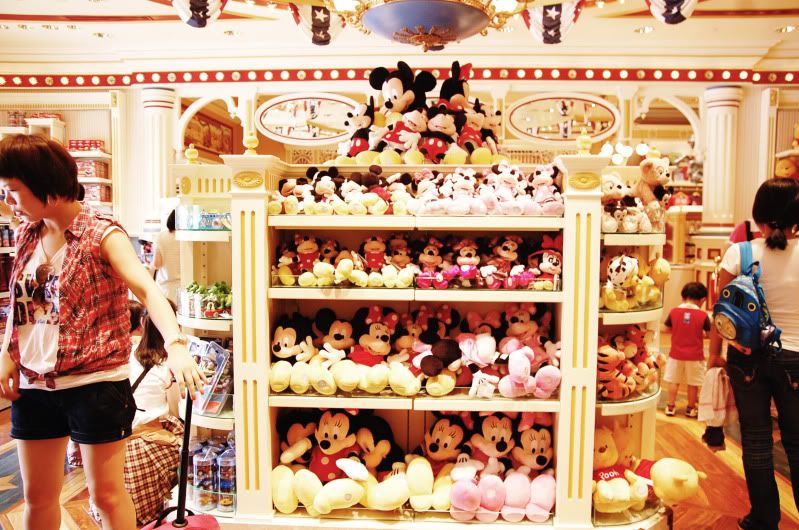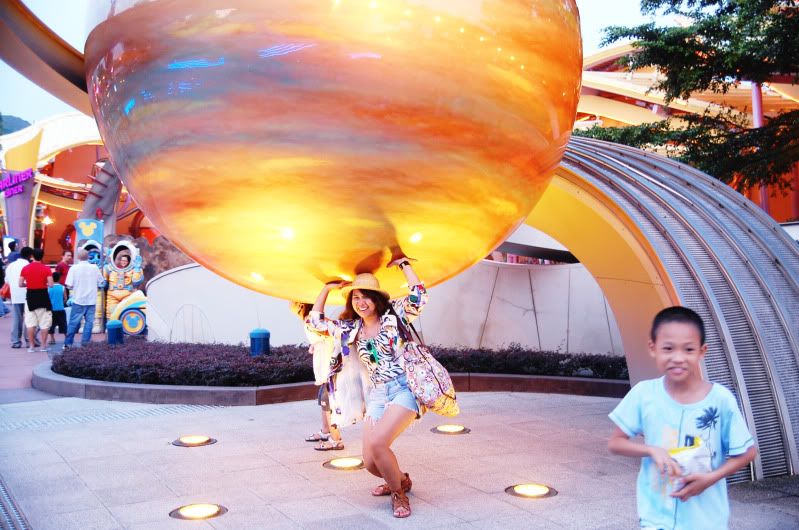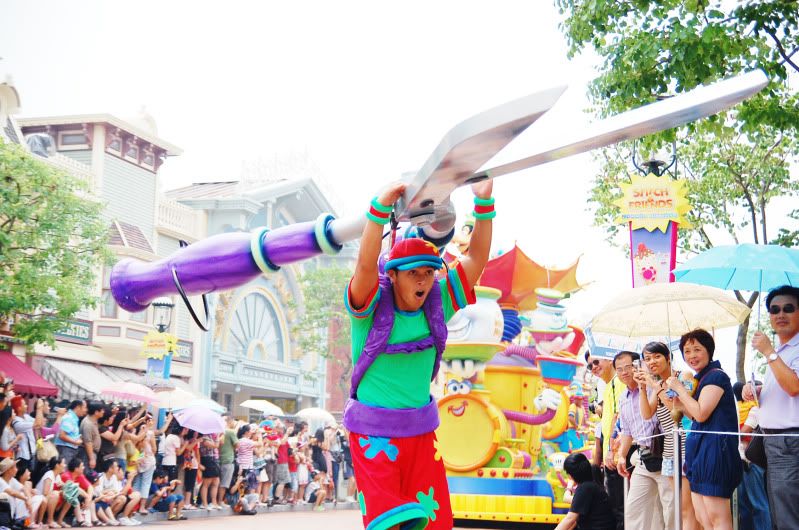 The branch manager was supportive of my plan to go to Disneyland. He must have seen the determination in my eyes. LOL So he accompanied me to the Tsim Tsa Tsui train station and instructed me to ride three trains. I never took my eyes off the train map during the entire trip waiting for the exact stop to switch trains. You can imagine how anxious I was the entire time. I only breathe a sigh of relief when I saw a group of prep school children and a bunch of Korean tourists holding Disney maps;
a sign that I was on the right track. LOL
When I rode the Disney train, probably I was giddier than the school children and was smiling from ear to ear. You have to give it to me people. It was my first time in Disneyland so the excitement almost killed me. Hahaha
The whole Disney crew were so accommodating I never had problems in asking them to take photos of me and even suggested some wacky poses. It rained hard for almost two hours but that never dampened my spirit or the kids in the park for that matter. Instead, I gained two friends because of the rain. A young couple, Filipino and Cebuanos at that (lucky me!) took shelter near my table while I was eating lunch. You know how it is when you're in a foreign land and you spot a kababayan it never fails to lift up one's spirit. We said hello and it was also just the two of them vacationing in HK (or shall i say honeymooning? hmmmm) and lugging their camera and tripod around for purposes of having photos together. We ended up going together for the remainder of the day.
They were very nice people and never bothered having a third wheel around. LOL
We also left the park together and got out of the same train station. Lucky me coz we stayed somewhere in the same area. Although I did ride the bus on my own and managed to mumble the only Chinese word I know when i saw my bus stop.
My whole body was aching especially my legs from all the walking. But the experience of discovering Disneyland on my own was all worth it. And I wouldn't have it any other way.
P.S. And oh, please do join Gizelle's giveaway on her blog. Really cool prizes to be given away. You can check it out HERE