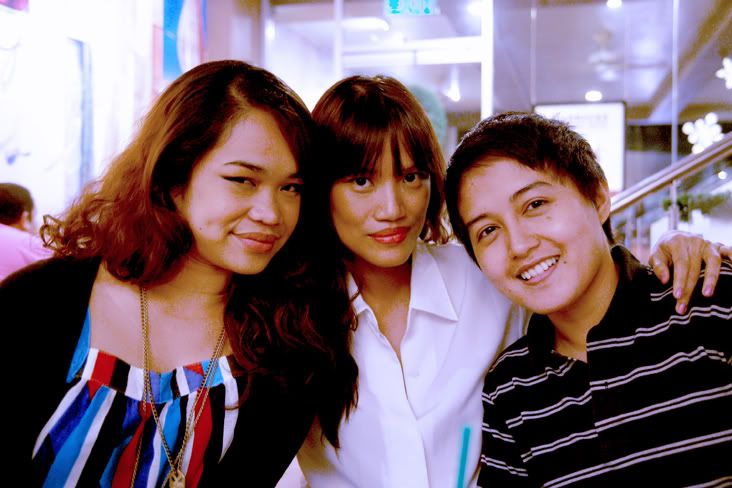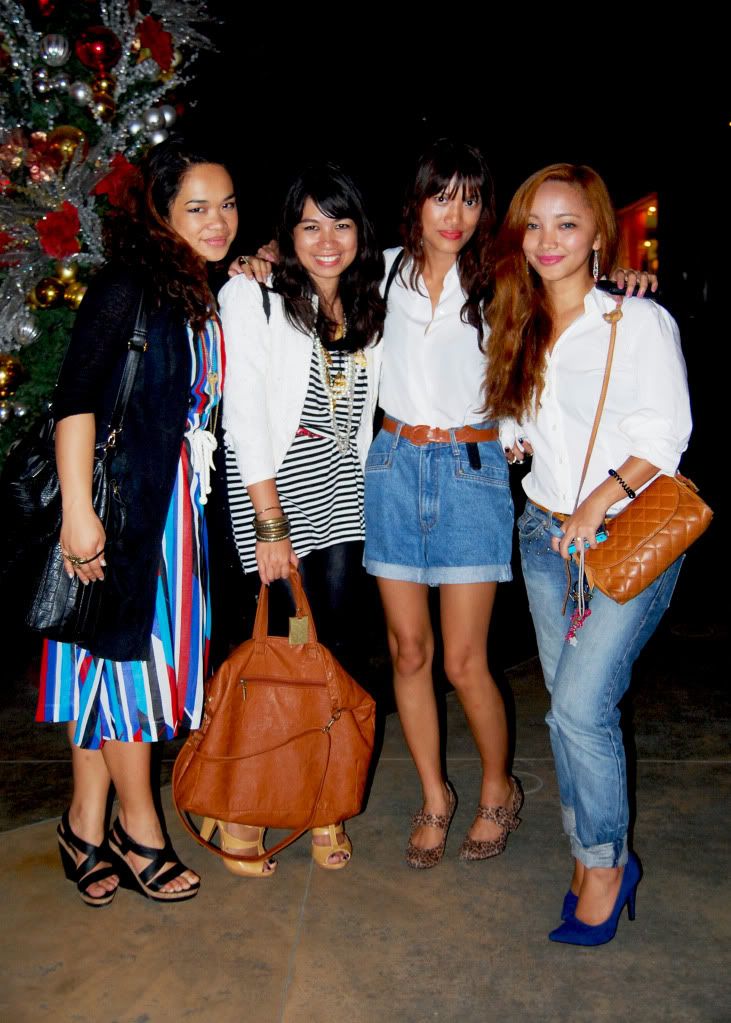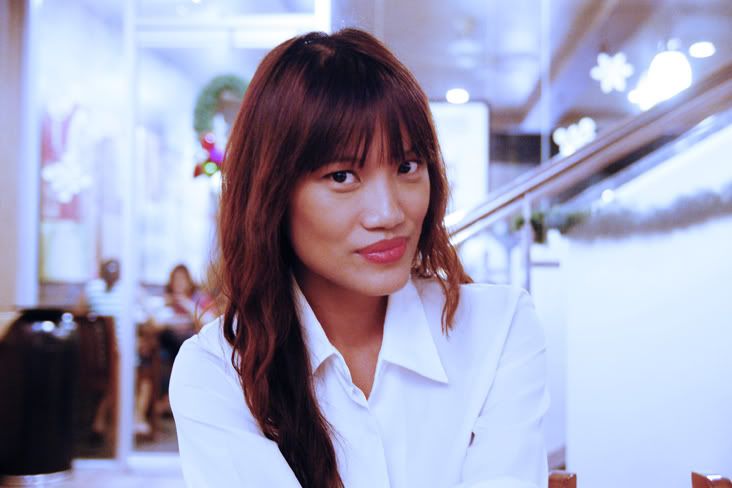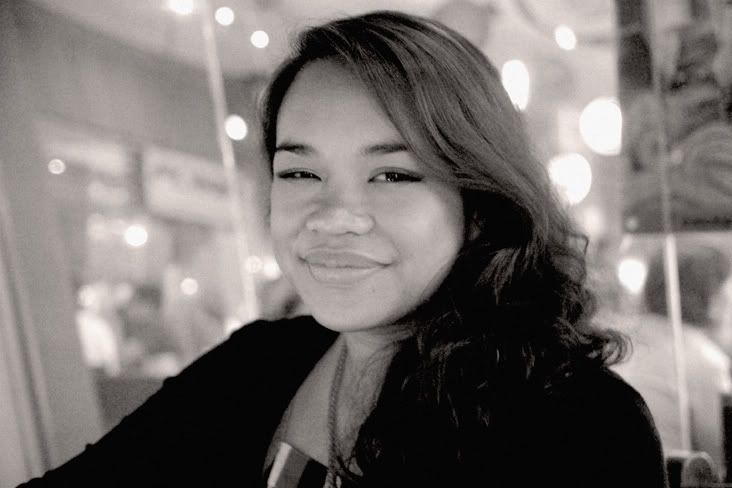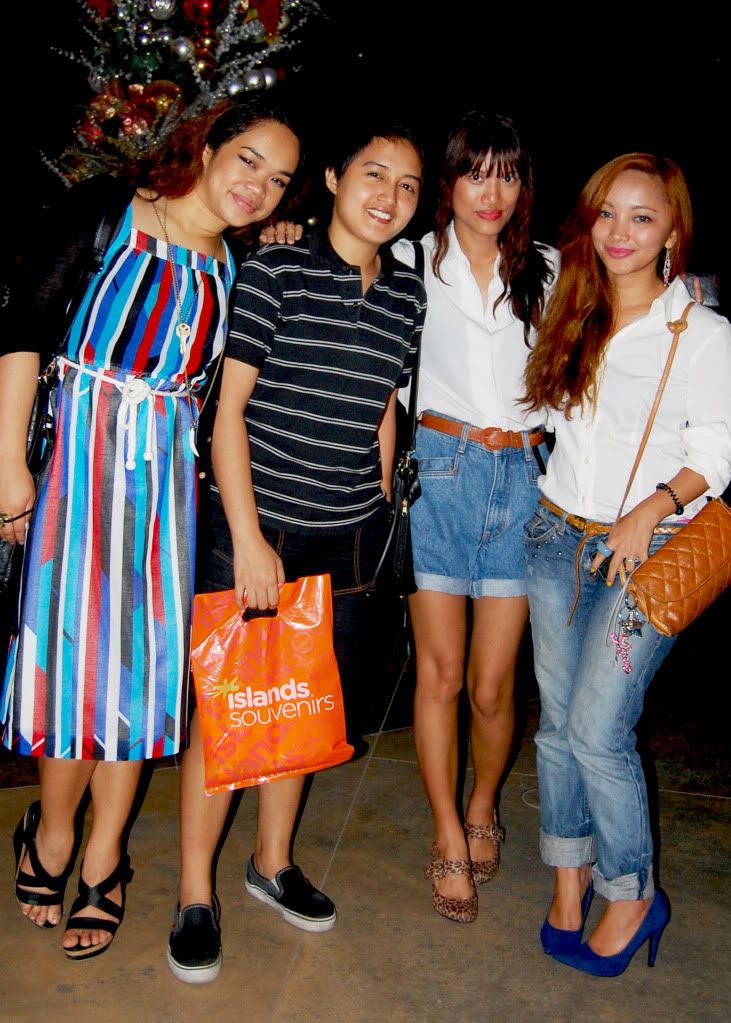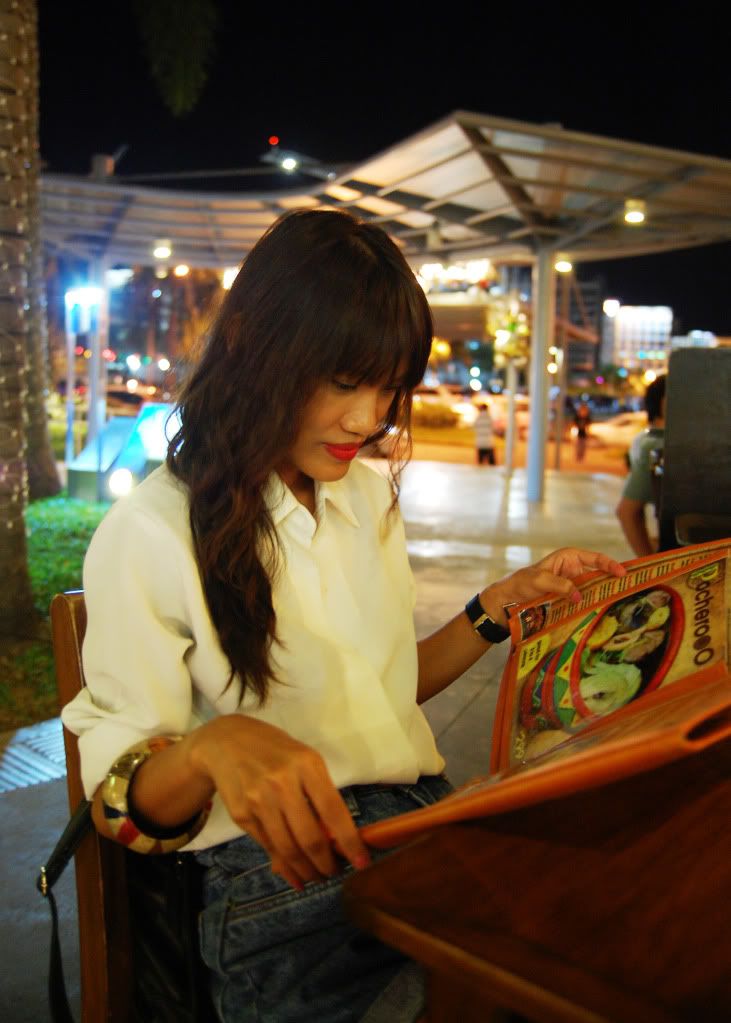 This was during the meet-up with the ultra stylish and sweet blogger friends Aisa of
Drowning Equilibriums
, Gizelle of
Vanilla Ice Cream
, and Vanessa East of
One Frozen Margarita
. This was i think three days after Christmas when Aisa visited Cebu. Never mind if it's a month late, this deserves to be posted coz this is one meet-up for the books.
As you may have known by now from my previous post, I am uber shy when it comes to new acquaintances. Because with strangers you always tend to be on your heels measuring up on what makes the person tick. I am always the one question-one answer type.
Such is not the case with my blogger friends. Even if it's our first time to meet our chat time is like we've known one another for years! We could talk about fashion for hours and never get bored. Or we could discuss random things about each other which, take note, we only discovered on a "virtual" level. It's a breath of fresh air to be surrounded with kindred souls who I can chat about how cool a lace dress without being judged as too old-fashioned or about how possible it is to dress up in layers in a tropical country such as ours. Or how it's not trashy to wear lingerie as outerwear. And the list can go on and on.
I've always known Aisa to be nice and endearing due to her writings on her blog. But in person, she is unbelievably sweet and very down-to-earth, I didn't expect a tiny framed lady like her could pack so much fun and laughter in her body! And her legs are ridiculously skinny i'm so jealous.
Now good Heavens you know i want my thin legs back so badly. Hear me out now! haha

P.S. A big hug and thank you to the ever-supportive partner of Aisa, Mitch, who took photos of us that night and for treating us drinks and mexican food while we chatted up until 2 am. :)


White eyelet jacket - thrifted
Liquid leggings - bought online
Faux Pearls - Metro Gaisano
Gold and Chain Necklace - APM mall