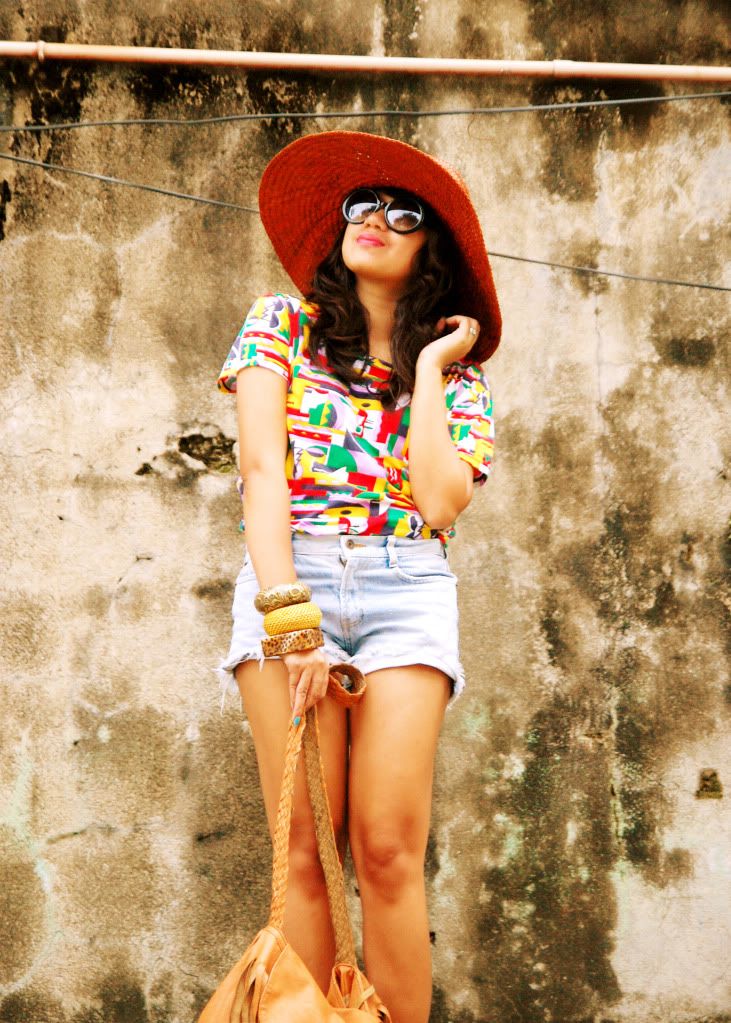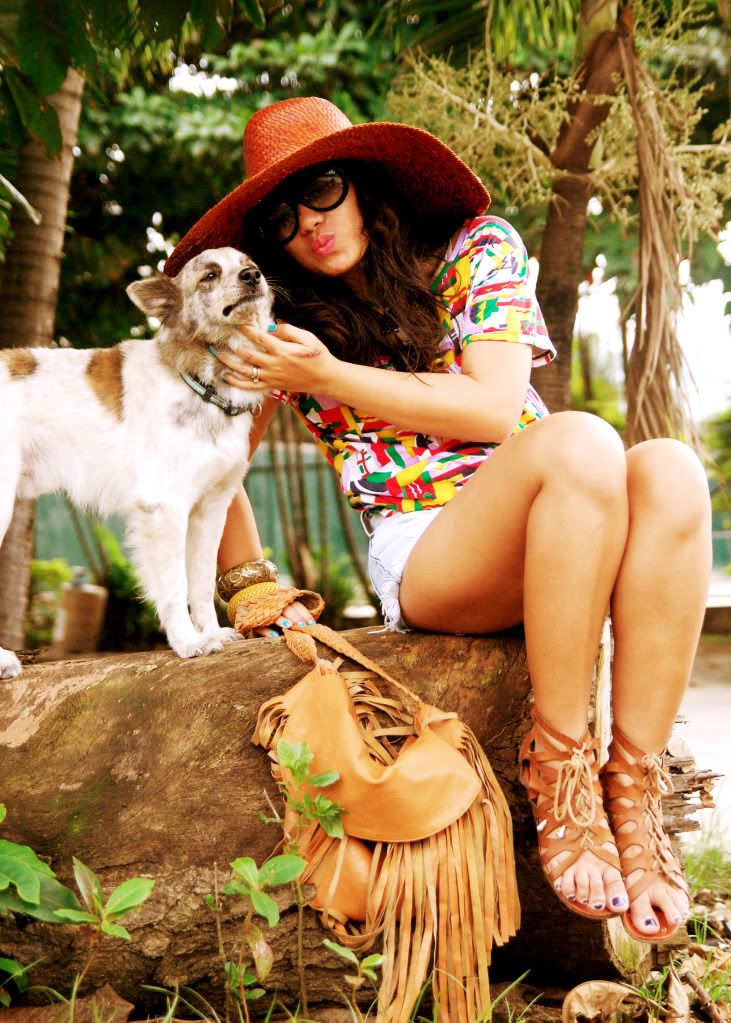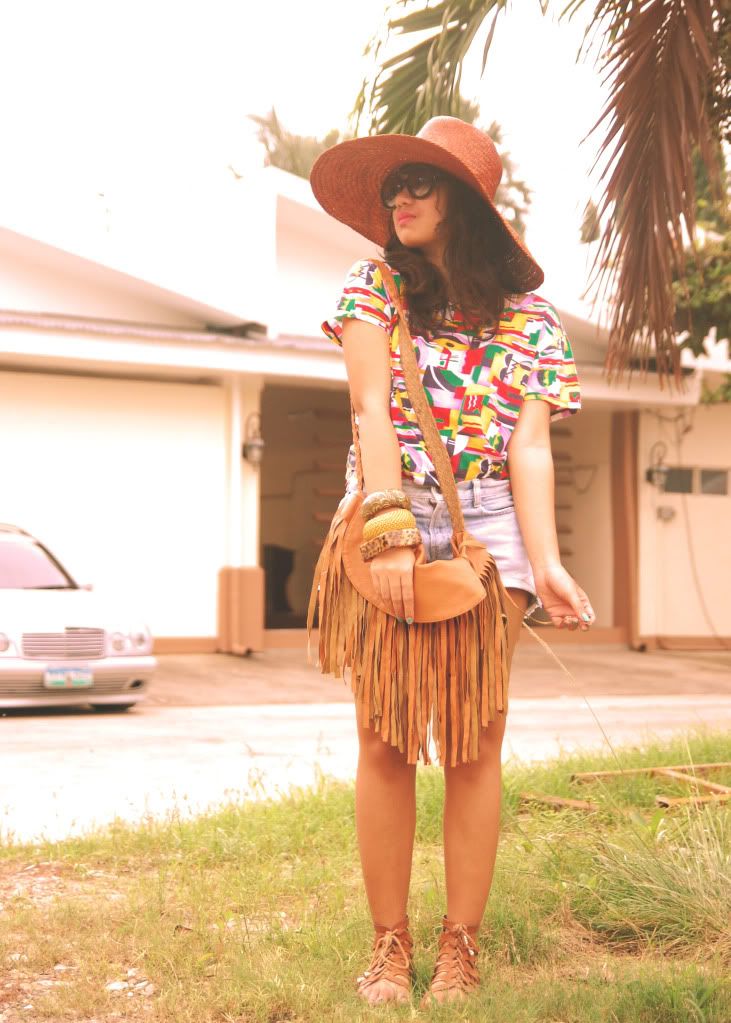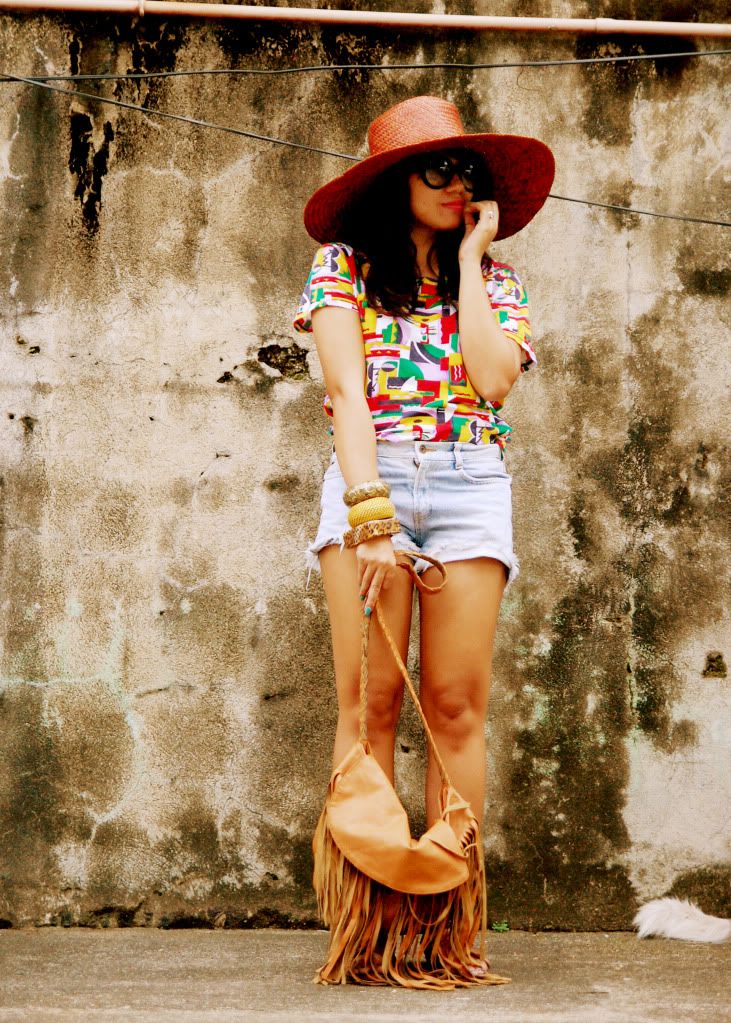 I am loving the cold breeze that's hitting our place at the moment but the downside to it also is the double effort to wake up each morning for work. One just wants to extend some more sleep time and laze there on the sheets and listen to the pitter-patting of the rain. As a result I had been late for work for three consecutive days. I also found myself muttering some curse words as I showered 5 minutes less than the usual bath time because of the "freezing" cold water. So two Saturdays ago, it was a relief that Mr. Sun finally came out and and gave us a whole day of sunshiny fun at the pool.
As you would have noticed my baby dog Kaboom is stealing some of my thunder and wants to upstage me with his cute presence. I wonder where he got his camwhoring ways. hahaha Also while i was dressing up my very inquisitive niece asked me if i was going to the beach because of the huge hat. hahaha I jokingly told her auntie was going to a music festival which solicited more questions from her. haha I love my Ate Kaira. :)
She is my first niece and she just turned 7 last Saturday. We celebrated her birthday with a simple pool party. My friends tell me she's a younger version of me and i couldn't be any prouder because she's one jolly, talkative, and witty child.
wearing:
Multicolored graphic top - thrifted
Denim shorts - vintage Levi's
Lace-up sandals - People r People
Fringe Bag - thrifted (in Las Piñas)
Straw hat - Cebu Expo at CICC
Sunnies - Mongkok night market