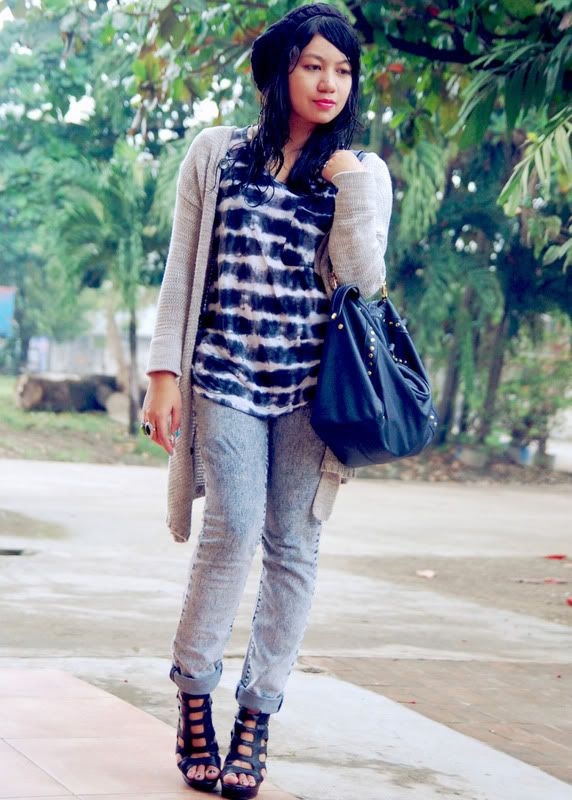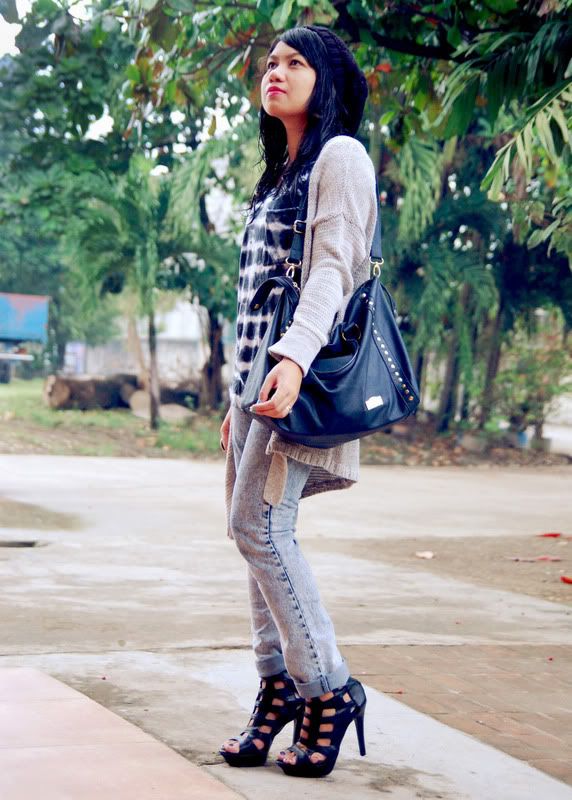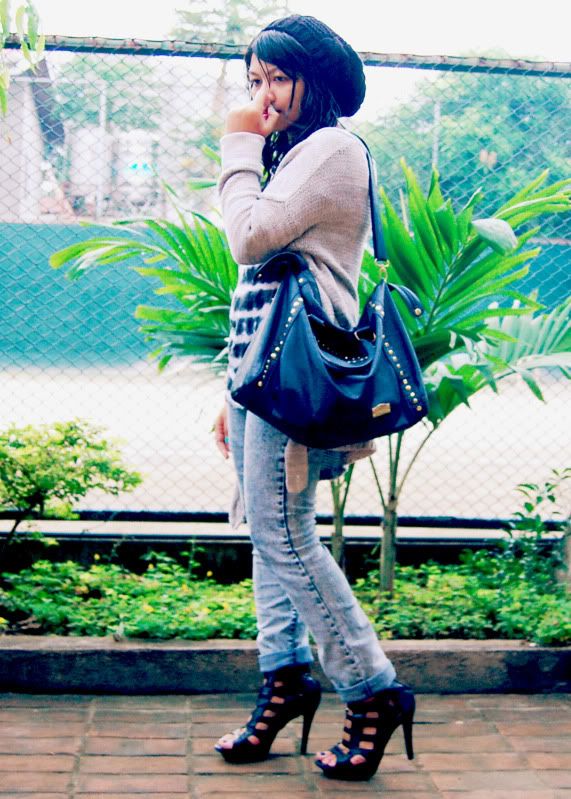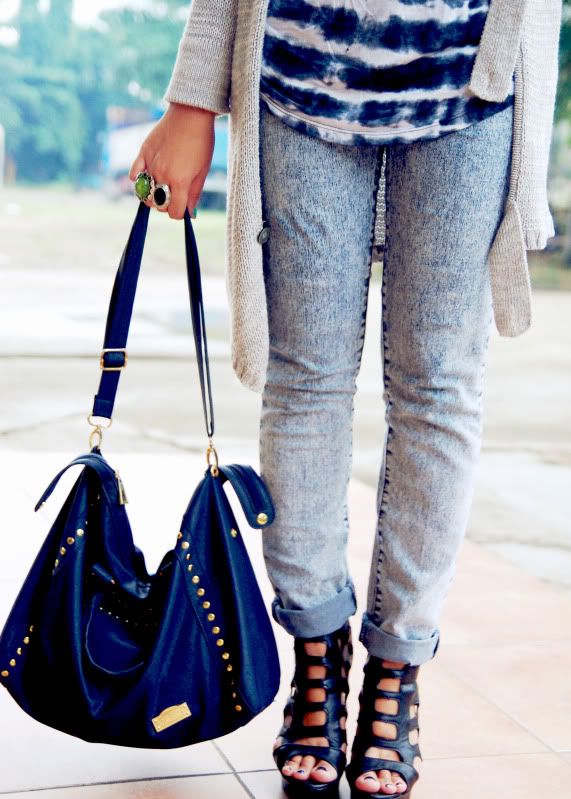 Running late for work again. Hope the HR people don't read my blog or they might perceive this picture-taking of mine as the reason for my inadequacy to come to work on time. LOL
By the way, is it just my freaking premenstrual hormones that's making me feel crappy everytime it's that TIME of the month again, or do you ladies also get these feelings? I hate PMS because my water retention is really bad and my face gets puffy and bloated for one whole week. Not to mention the stubborn whiteheads that just won't leave no matter how much you scrub them off.
Oh well,being a woman is difficult sometimes.

photos: mi mother! (thanks ma. :))


wearing:
Grey knit cardigan - thrifted
Tie dye shirt - thrifted
Acid-wash jeans - thrifted
Shoes - Parisian
Studded bag - 168 Mall
Beanie - Mongkok night market
Rings - APM mall