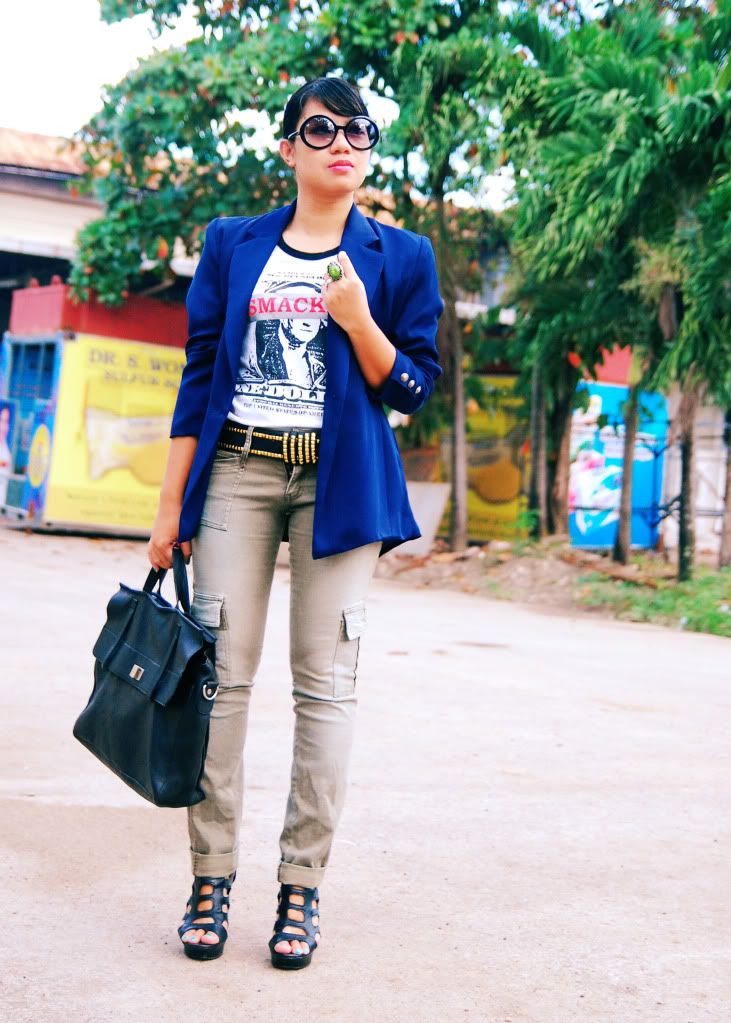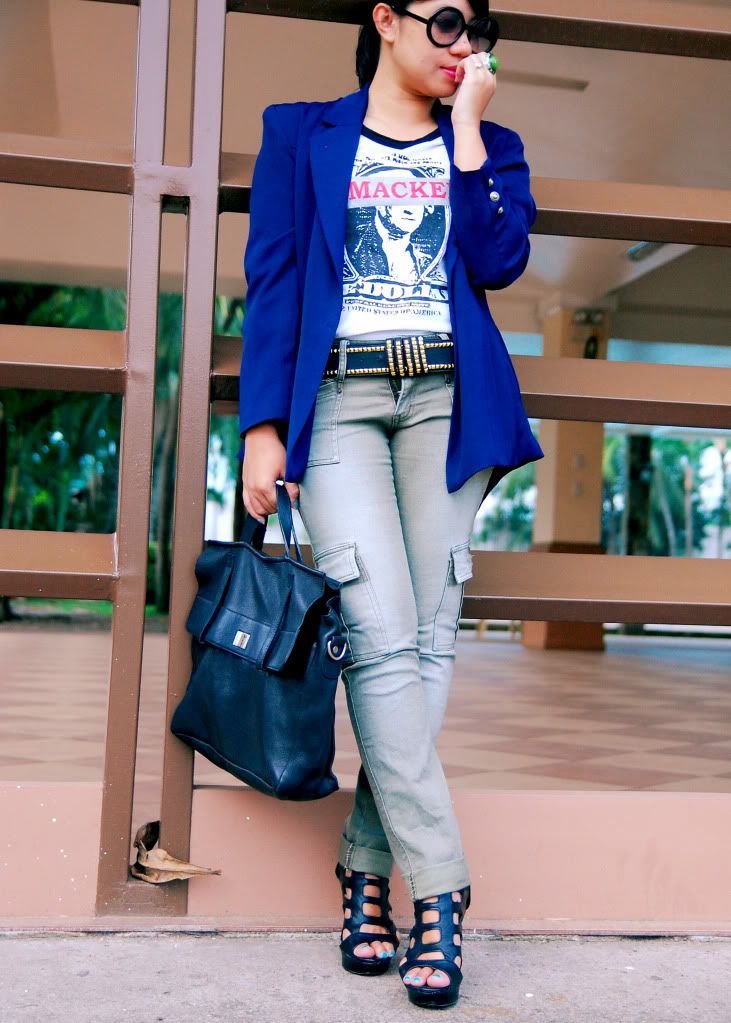 Me and my officemates are going for a Northern Luzon tour this week. We will be discovering Vigan, Laoag, Batac, Bangui, Pagudpud, Pangasinan, and Baguio. If any of you is a local from these areas or have played tourist to these places, please do share some tips on the nice places and must-try restaurants that we can go to. We are a group of nine and we'll be traveling via a private van borrowed from our company (thank you very much!) so my friends have been pressuring me to pack light for this four-day trip. I have been reassessing the clothes I'm going to bring because Baguio alone needs thick clothing so my head is whirling right now on which is which.
By the way, sorry if my fly is half way down in the photos. Hahaha Running late for work again.
Happy manic Monday everyone!
Olive green pants – thrifted