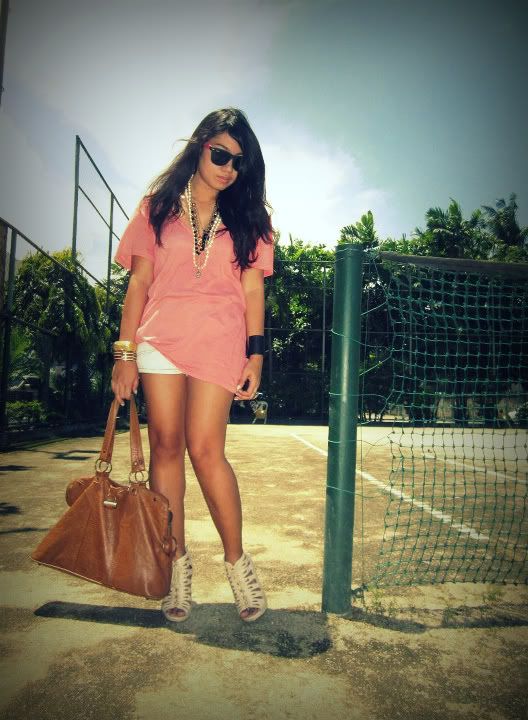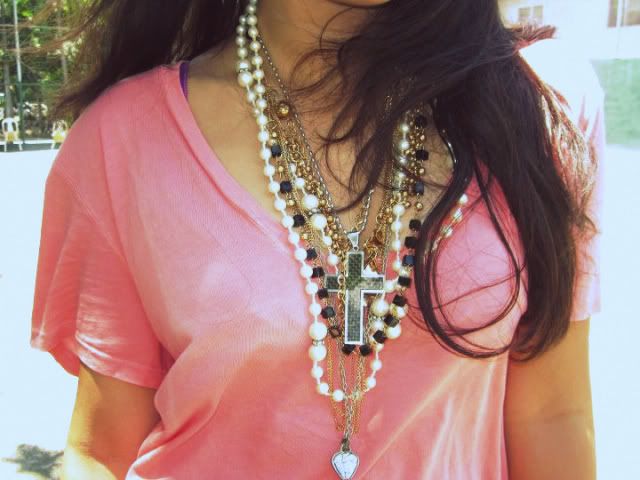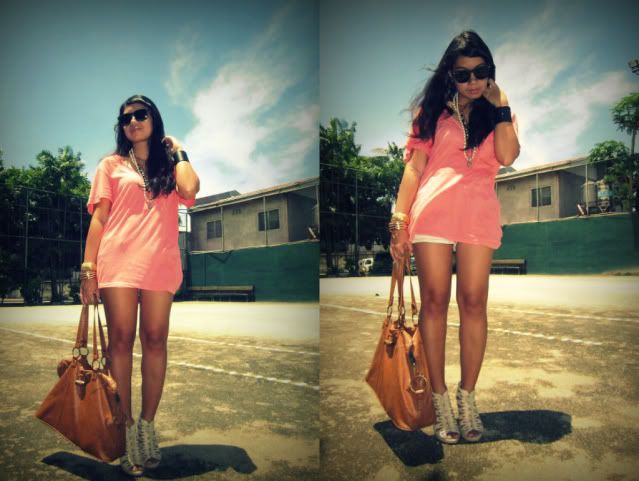 Went out to deliver some items for the client. I was running late and was so uninspired to dress up.
Wore the first thing that caught my eye which was this oversized pink top from Gap which I thrifted a while back and just piled all the accessories stocked in my bag from a previous gig.
Boyfriend even got pissed off coz I sneaked some outfit shots before we went our way. haha
Photo taken by my sister and edited via Picnik; my favorite editing tool way before I learned how to use photoshop.
wearing:
Gap shirt - thrifted
Denim shorts - thrifted
Camel bag - thrifted
Accessories - bazaar find