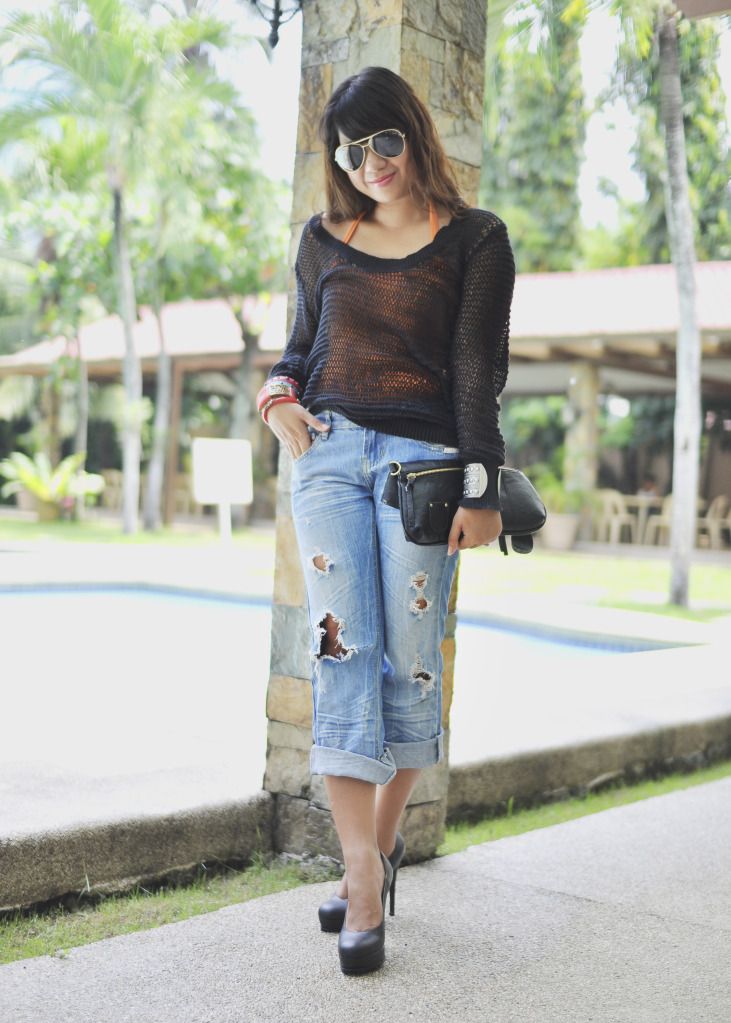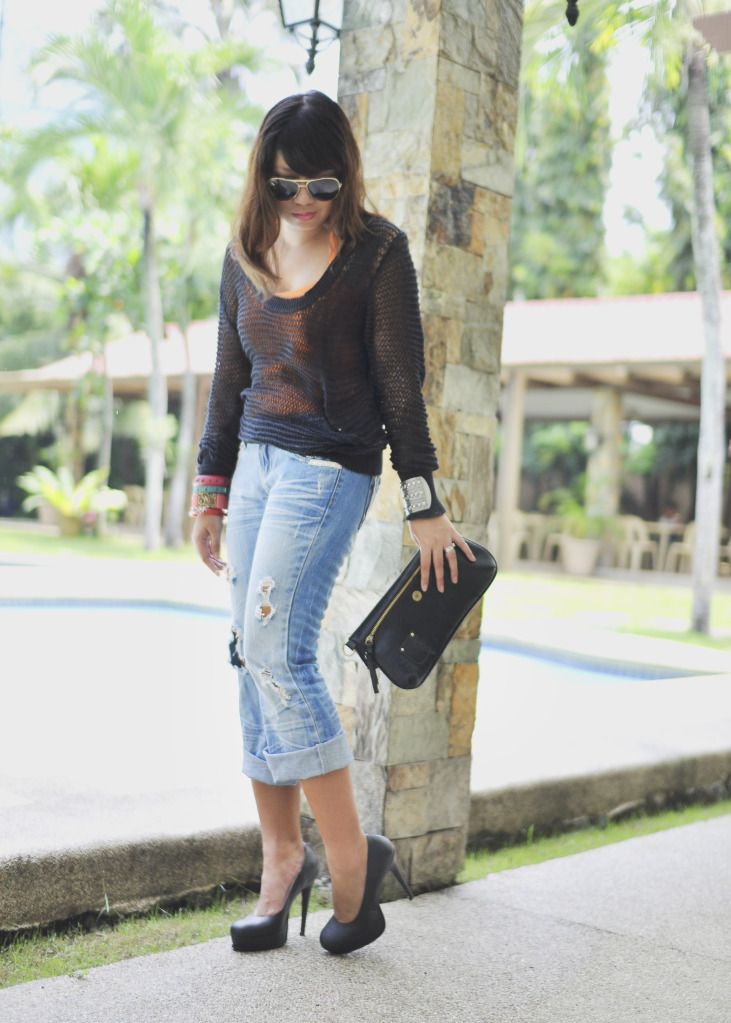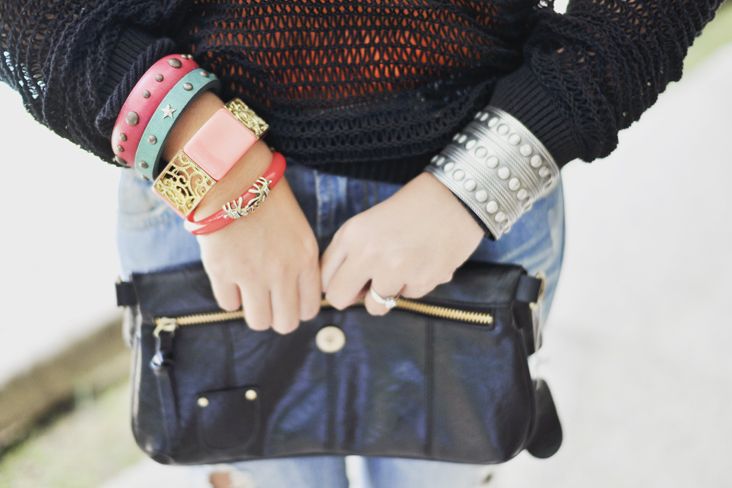 This distressed denim has been in my closet for like forever but i can't seem to give it up.
I always get sold out with its perfect color and the snug fit on the hips that's why I'm not yet ready to put it to rest despite its current state of distress.
What once were
tiny holes have now developed into wider ones and every time I sit down or pick up something I can hear it being ripped further apart. haha
Paired it with this classic black pumps which I got from

Eden

to balance out the ruggedness.
Distressed jeans - thrifted
Accessories - various bazaar finds