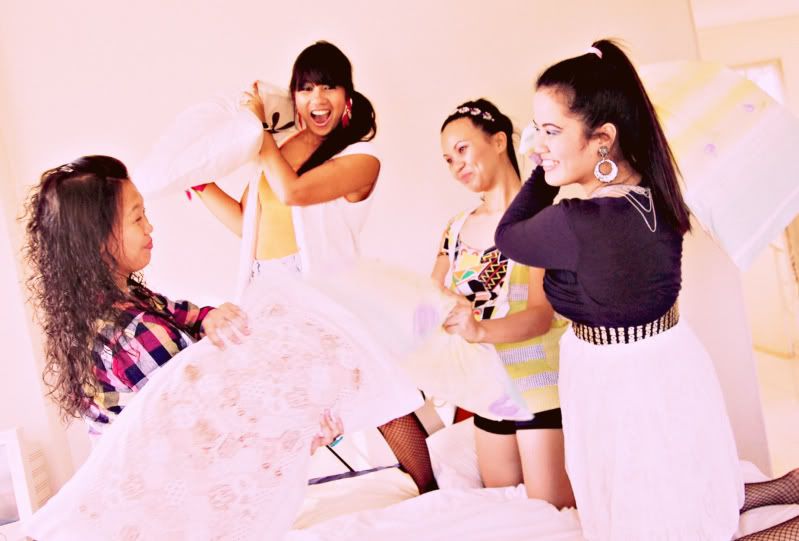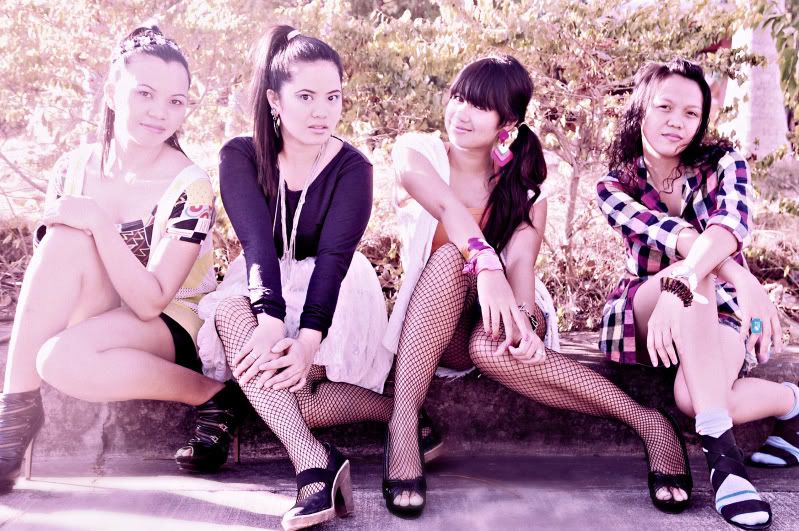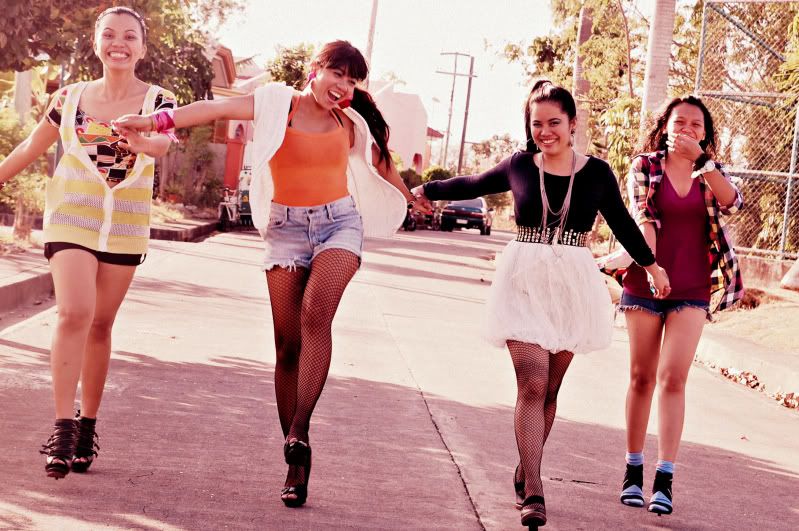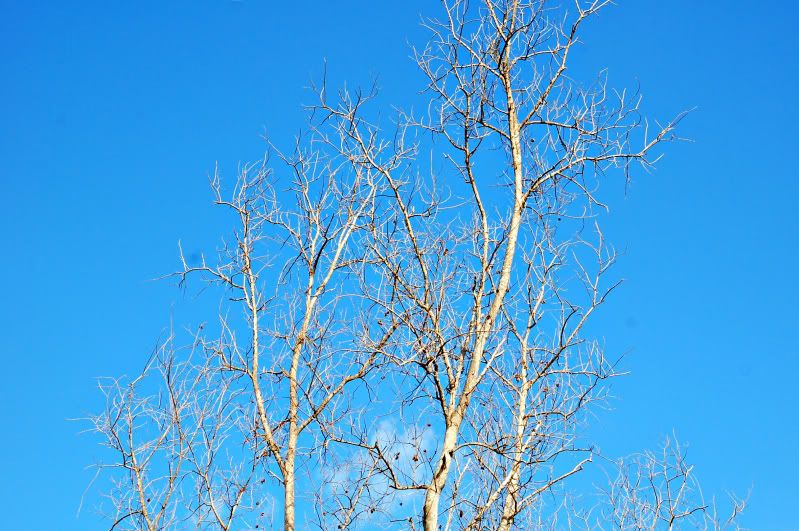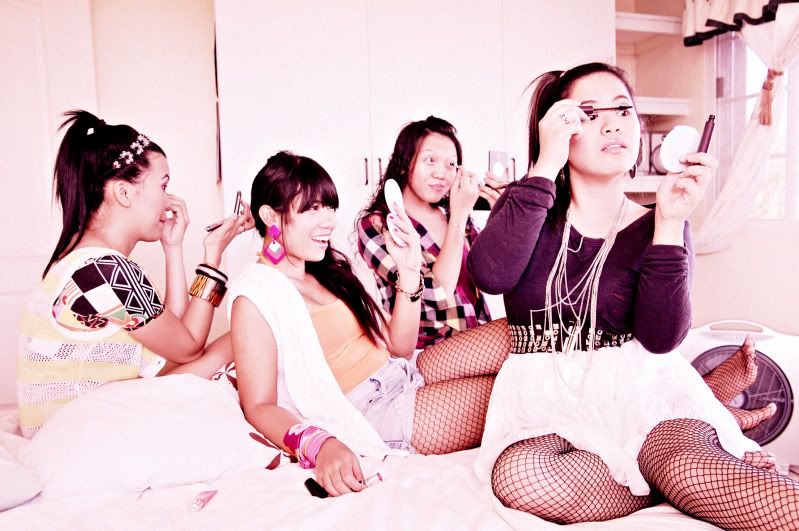 Me and my darling friends from the office had a sleepover at one of our friend's house.
And what better way to kill the time than to play dress up and pose pose pose.
Yeah, while the rest of the Philippines and three fourths of the world were glued on their tivos to witness our very own hero, Manny Pacquaio reign supreme over Joshua Clottey, we were under the heat of the sun ramping and posing our hearts out in the village's clubhouse.
We didn't care if we looked like 80's has-beens in our outfits.
We love the decade our mothers popped us into this universe. LOL
After hours and hours of doing make-up, posing, smiling, and laughing, my friends realized that supermodels aren't called "super" for nothing.
Photoshoot is tough. But it makes a good exercise.
Especially if it involves jumping & running. LOL
P.S. The clothes used in these photos are owned by yours truly. tehehe
On me: white knit vest - thrifted
cut-off denim shorts - DIY
neon orange halter top - Bought from a friend
fishnet stockings - from a local store
neon Pink Earrings - from SM trade hall bazaar
peep-toe platforms - boutique brand from people are people

pink scarf (used as a band) - from SM
peep-toe platforms - boutique brand from people are people
On Rosamia
:
stripe vest - thrifted
neon graphic shirt - thrifted
black satin shorts - local boutique (emall)
boots - boutique brand from people are people
wooden bracelets - SM trade hall bazaar
On Emely: dark blue shirt with shredded detail - thrifted
lace skirt - thrifted
chain necklace - DIY from a thrifted shirt
fishnet stockings - from a local store
studded belt - from SM
hoop earrings - gift from a bestfriend
mary jane shoes - emely's own
On Shy: purple shirt - emely's own
plaid shirt - thrifted
denim shorts - shy's own
shoes - marikina shoe exchange