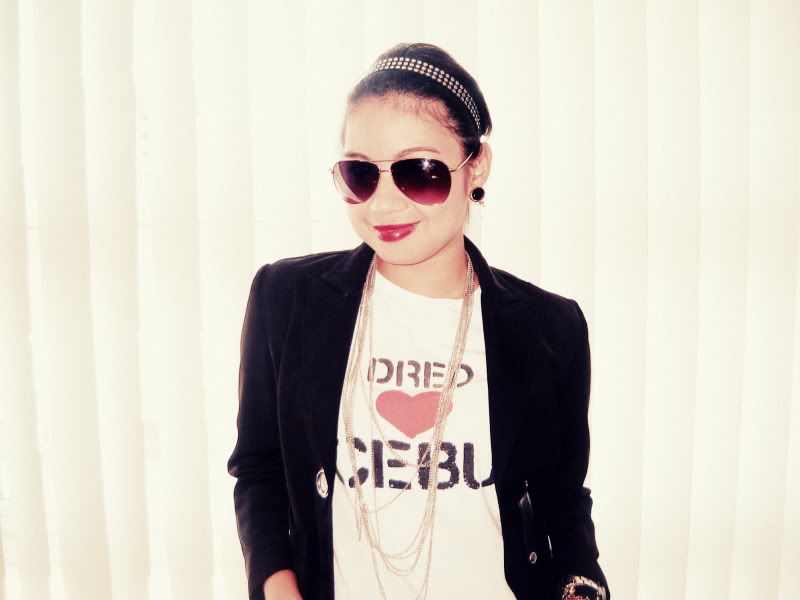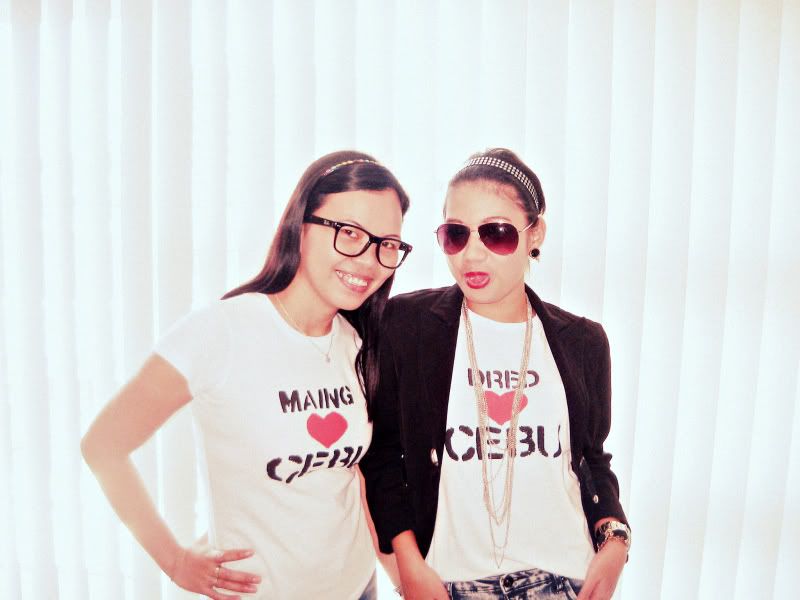 As much as I love seeing people wear the I Love NY shirt, I personally would not want to wear a shirt that I have no personal connection to. That is why I don't own one even if it' s a popular print among statement shirts.
Although I love the city because it's the setting of one of my favorite movies, Sex and the City, and of course the famous Upper East Sider, Gossip Girl, I have never been to NY so I have not tried first hand the wonders of the city that never sleeps.
But rest assured, it's one of my top dream destination. Number 2 actually after Paris.
:)
So I was more than happy that Island Souvenirs, a shop based in Cebu, came up with these I LOVE CEBU shirts.
What's even great is that you can have your own shirt personalized and have your name reflected up there.

Simple but genius, right?
It's funny when strangers stare at your shirt and start calling you by your name. LOL
Cebu has nurtured me in my entire existence on this planet so I hope this simple shout-out would suffice in showing how much I love thee.
Wore this to work during our uniform-free day. Paired with a thrifted acid-washed jeans, people are people shoes, thrifted blazer, and chain necklace DIY'ed from a thrifted shirt.
Thanks to Melay for lending us her camera and for Kero for caring to shoot us even if was busy talking to his girlfriend on the phone. Sorry for the hassle. Haha