I got invited by Mac of
STYLE CEBU
for a blogger hang out at Beauty and Butter spa/salon in SM You guys probably know by now that I seldom go out but this one I had to make time because a) I so wanted to try nail art for too long already b) I wanted to wear my PhP 20-thrifted robe dress I got two weeks ago from Las Pinas and c) i wanted to meet Mac whom i met (at least in the pictures) a little over a year ago while browsing a wedding blog, i stalked her portfolio a couple of times, i was a fan I just had to meet her, period.
On to the outfit...
Because i seldom go out, I lack practice so my make-up skills are a little poor so I had to seek my officemate's help. Props to Dani of
ESSENTIAL SANCTUARY
for the make-up. Naks! Feeling celebrity. haha
I'm wearing a vintage robe dress, thrifted belt, PrP red heels, and various 168 accessories. :)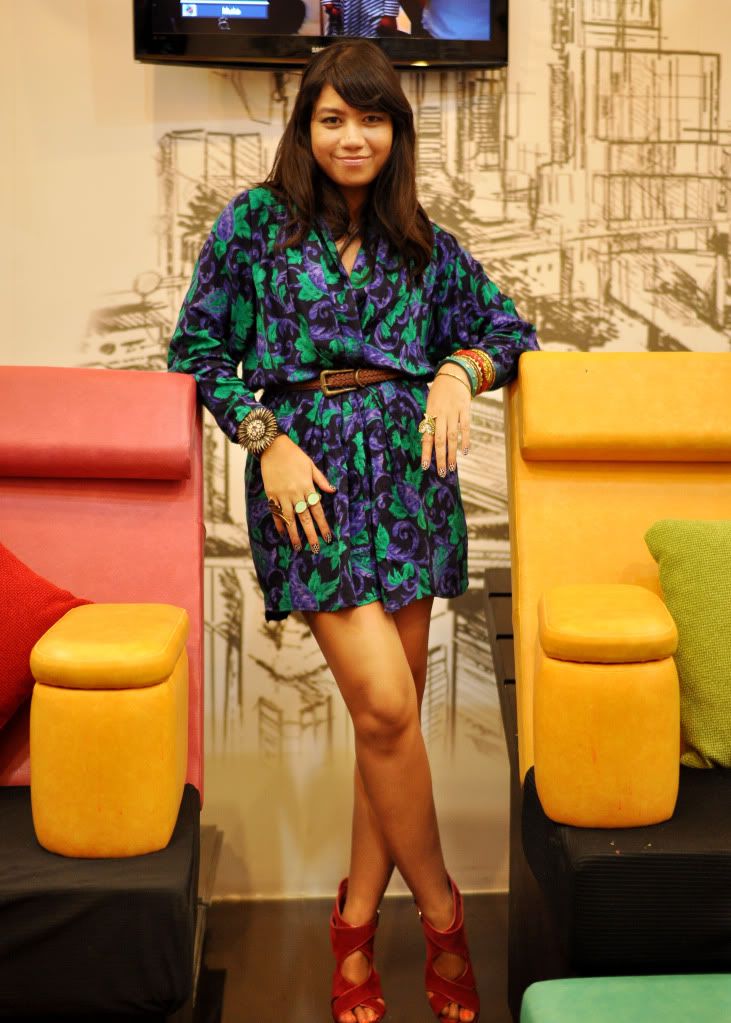 BEAUTY AND BUTTER
Everybody's all settled with their respective "buttercups" attending to their pampering needs when Mac and I arrived. The place exudes a fun and quirky vibe and I love the rich and colorful interior design. They offer a wide range of services like foot spa, facial, mani/pedi, nail art, among others. I was actually torn between getting a nail art or a foot spa. The variety of cute nail art designs to choose from won me over. Did I also mention they have all the yummy neon colors I so wanted to try. After changing my mind for like 48 times on what design to choose, I finally settled for this black and pink animal print. But I am so dying to try the other designs I already told the boyfriend that next time instead of waiting for him to get his hair styled at a nearby salon, I'll have my dose of well deserved pampering at Beauty and Butter. haha
Too bad I wasn't able to chat up with the other bloggers and pose for a photo op coz I was the last one to got finished. But last night was super fun I pinky promise to be more active in blogger events from now on. :)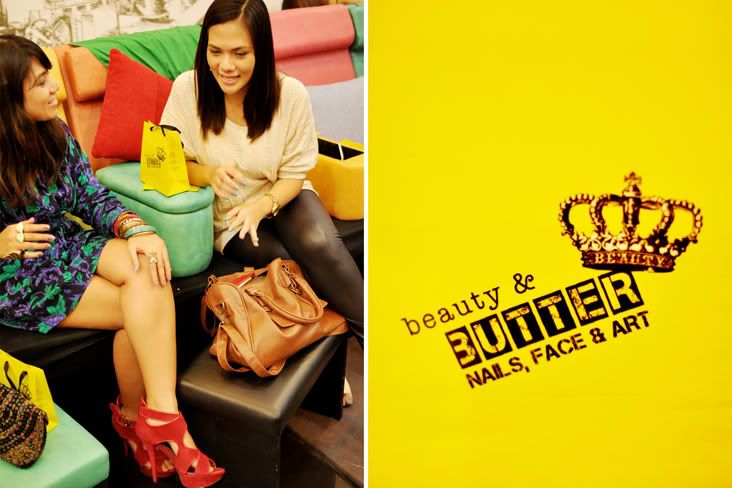 Mac is even more gorgeous in person. :)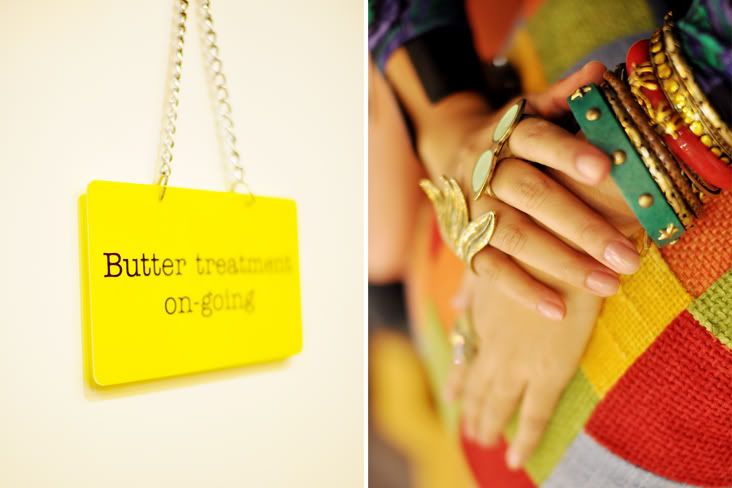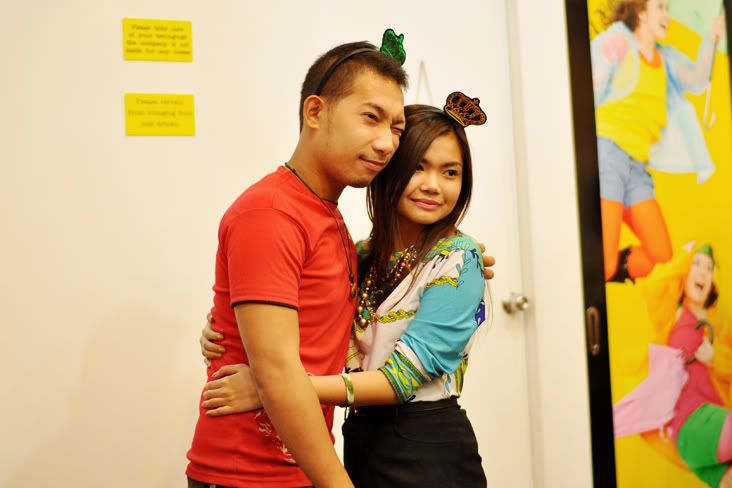 Rabsin of
PHILIPPINE STREET FASHION
and Alexa of

I AM ALEXA.
Angeli, Mac, Michelle , and Ira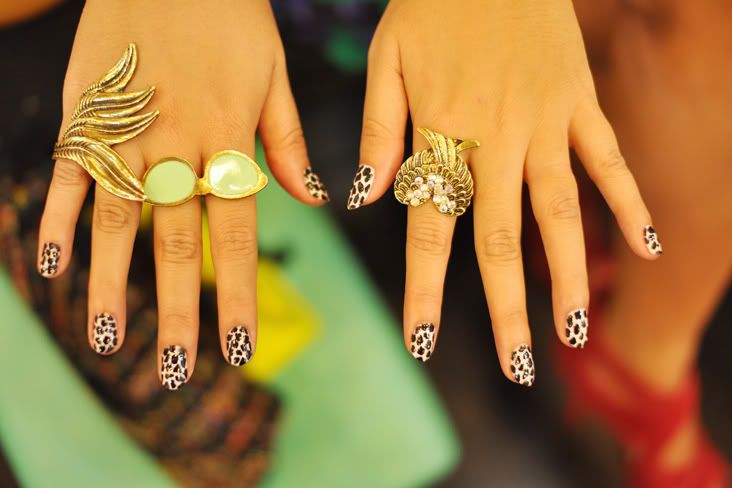 I love it!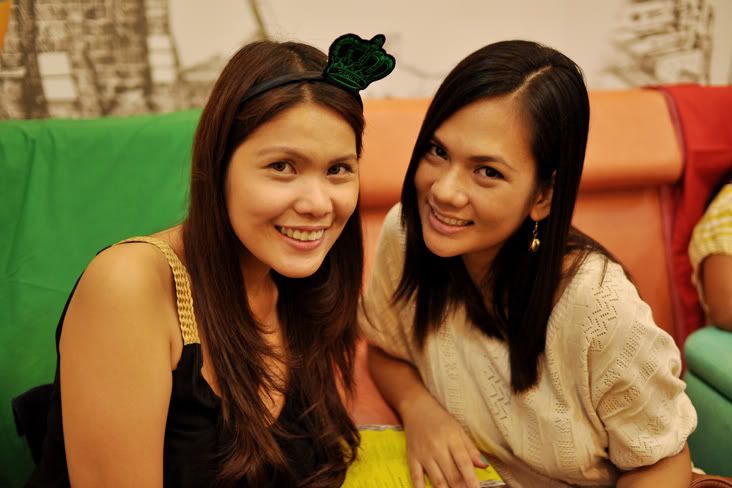 K-wey, the sales and marketing manager of Beauty and Butter. Thanks mucho K-Wey. :)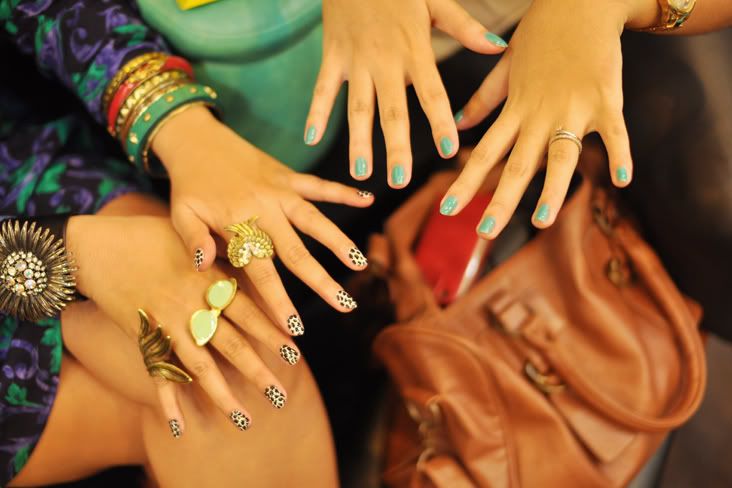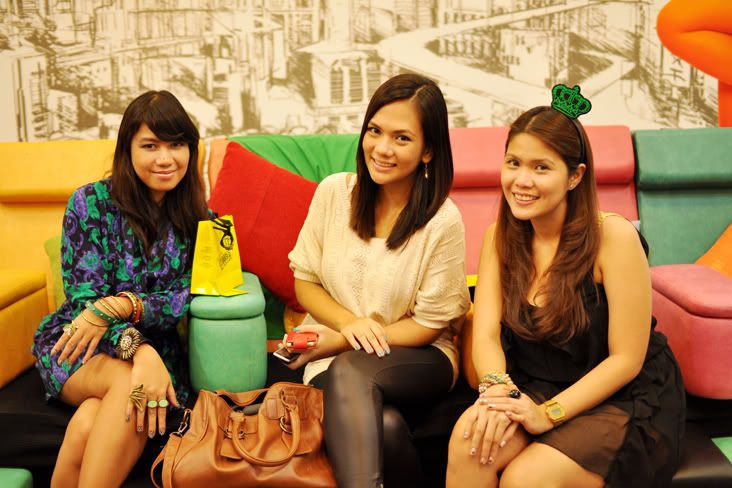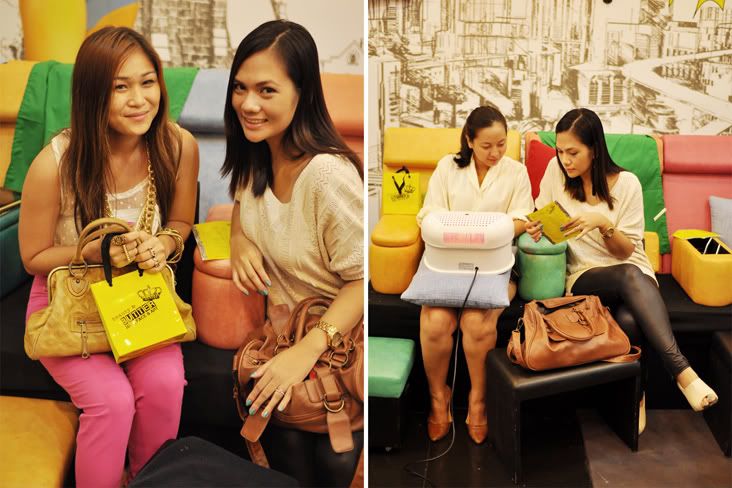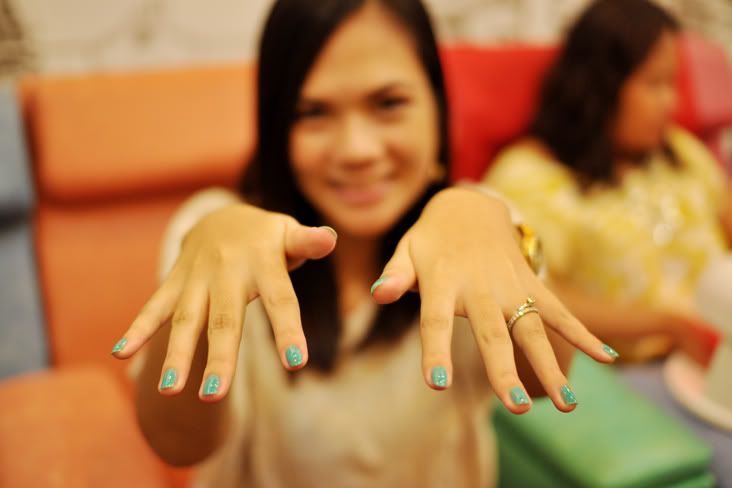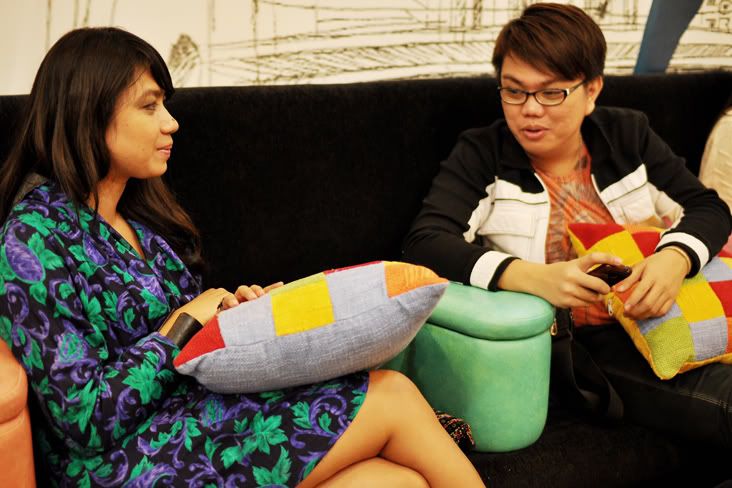 With Marco of
PHILIPPINE STREET FASHION
BEAUTY AND BUTTER is located at the 2nd level of the North Wing, SM City Cebu at the back of Flawless. They also have branches in SM Mall of Asia and SM San Lazaro.
It's weekend already. Have a Butter Day guys! :)