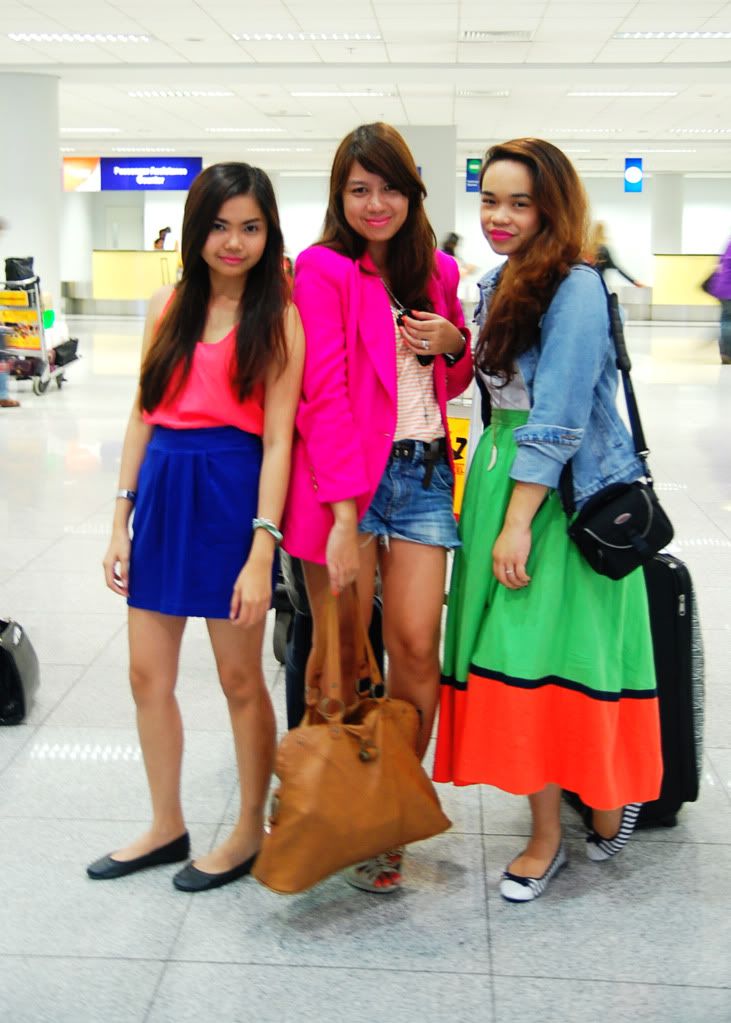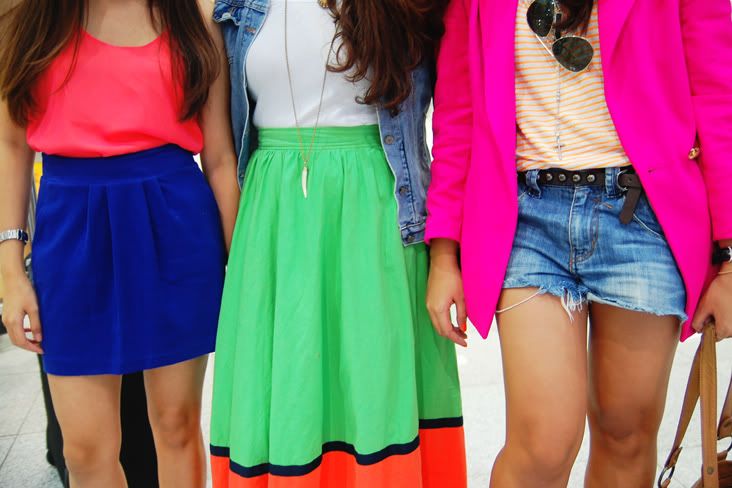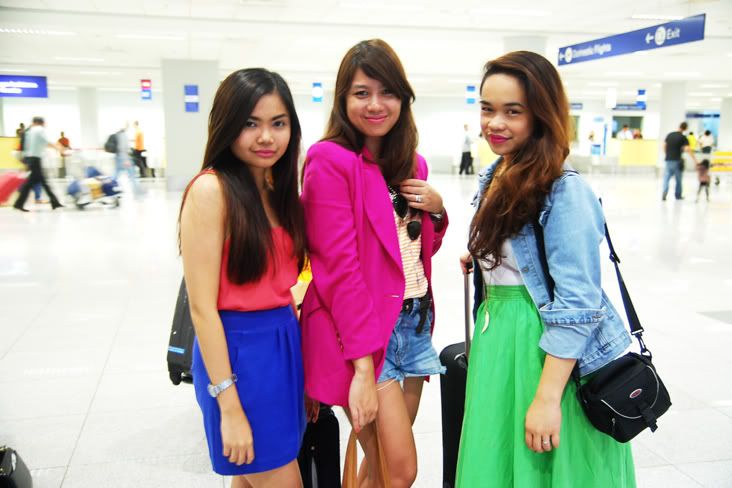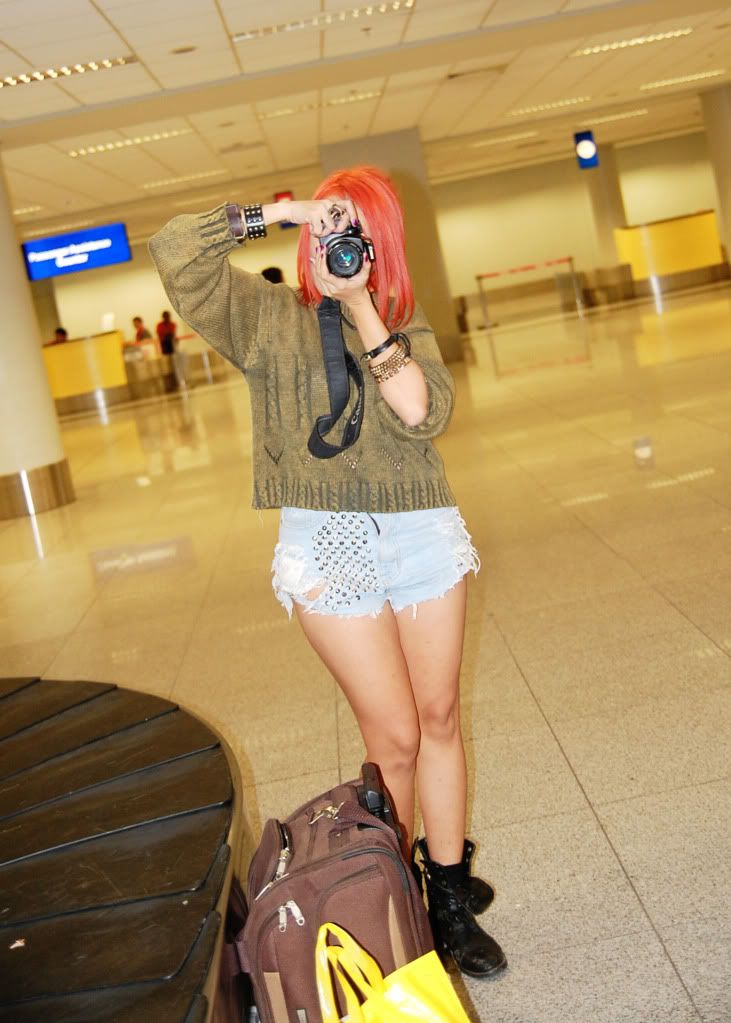 Supposed to not blog about this one because I only had a few photos to share. But it was just amazing that the three of us,

Gizelle

,

Alexa

, and I, coincidentally arrived at the airport in colorblocked outfits. So I just had to. Don't we all look so cute? tehehe
It was my first time to travel with these beautiful and fashionable souls and for the first time it's nice to not get comments from a traveling companion that my shorts are too short. Yes, I love to wear shorts during travel because it's light and I feel like my movements are not restrained especially that my luggage is 1 kilo overweight from the standard 15 kg baggage allowance. The only thing off from my comfortable outfit is that I was wearing heels. I had no choice but to wear it coz my bags were already full and there was not enough room to store the heels. hahaha So i just wore it instead. Clever right? Infairness the heels were light and comfy. So at least it lent me some extra inches for the pictures. hahaha
We arrived at Gizelle's tita's house around 10:30 pm and did some last minute price tagging for the clothes I was going to sell at the Bloggers United 2 the following day. Forget about beauty rest! It was one of the longest day ever!
Bloggers United 2 post coming up next! I'll be back for more! :)
P.S. Last photo is by

Eden

. So paparazzi-ish. :) Thanks Eden!
Hot pink blazer - thrifted
Orange stripe shirt - thrifted