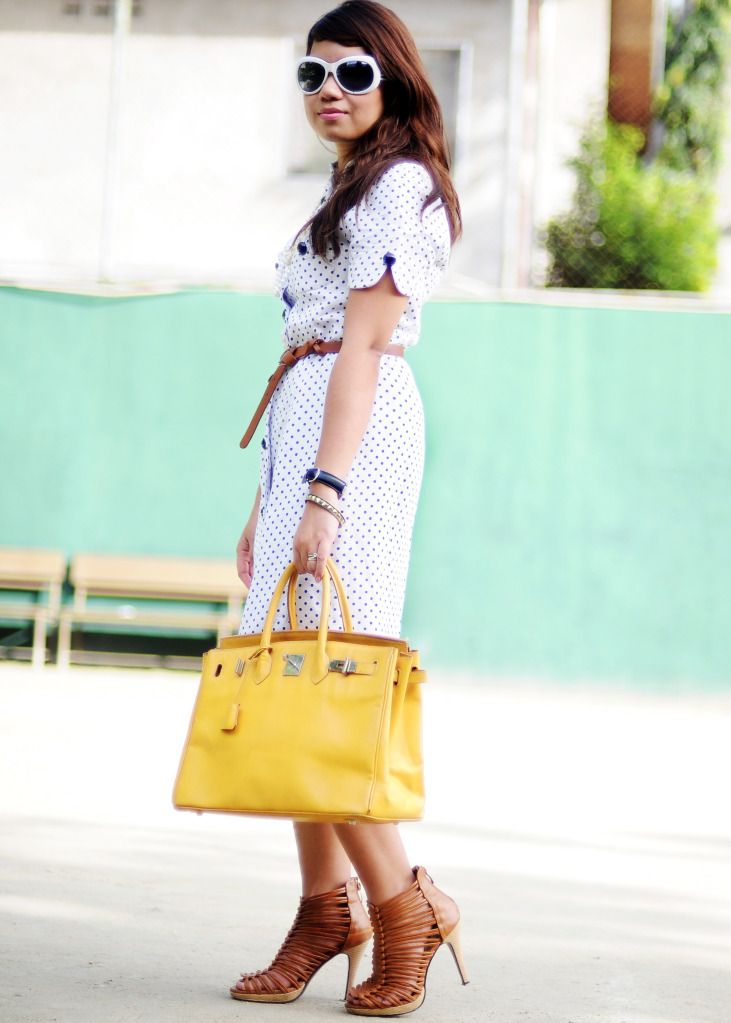 For my office attire, I almost always tend to go for the clean vintage chic look. Comfort is an utmost priority too. I work on the third floor where I go up and down the stairs almost 10 times everyday so a comfortable pair of high heels is also a must. And lastly a huge bag that can contain my laptop and all the other essentials.
And oh yeah today is hearts day.
We are never really big on celebrating Valentines we always just wanted to have our usual everyday dinner together.
I regretted we tried to go out and have a decent dinner because it was an epic failure. The long line at the resto was already that bad but the traffic was even worse. I guess we'll have to skip dining out Next Valentines and probably just eat at home.
How was your Valentines, lovelies? :)
Polka dot buttondown dress - thrifted
Camel belt - bought online