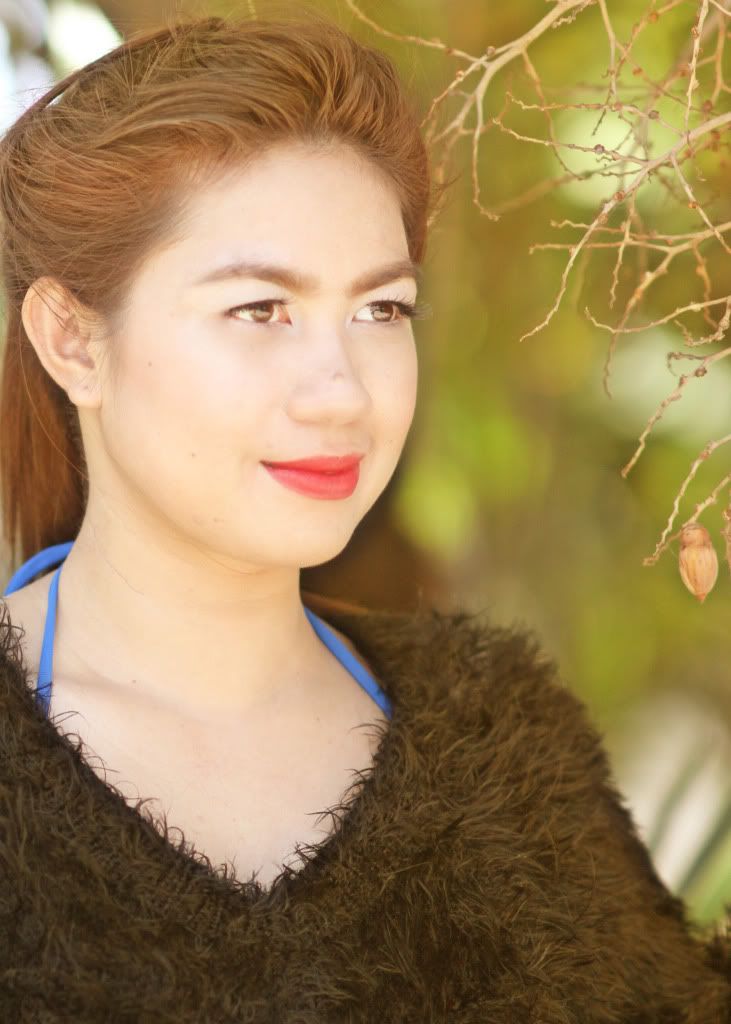 I am not a make-up person. I can get by each day with merely a lip balm and a face powder. Early this year I bought a huge set of make-up for me to practice on. But it still sat there in my room seldom touched. I want to learn but I am too lazy to watch youtube tutorials or read tips from magazines (beauty isn't my fave section).

I envy those who have patience to sit steadily in front of the mirror and spend thirty minutes or more to prep up.

I think I also have to master the courage to spend PhP 1000++ for a lipstick. Everytime I see a price tag that costs that much it would always translate to a brand new pair of shoes that costs the same. Or the quantity of vintage clothes I could buy with that amount. So it all boils down to priorities and make-up is always on the tail end.
Part of my ultimate make-up goal is to learn how to do the smokey eyes, draw the most perfect of eyebrows, put on false eyelashes in a jiffy, and go to Rustan's, take a deep breath and buy that ridiculously beautiful pink MAC Lipstick I have been eyeing for quite some time now.