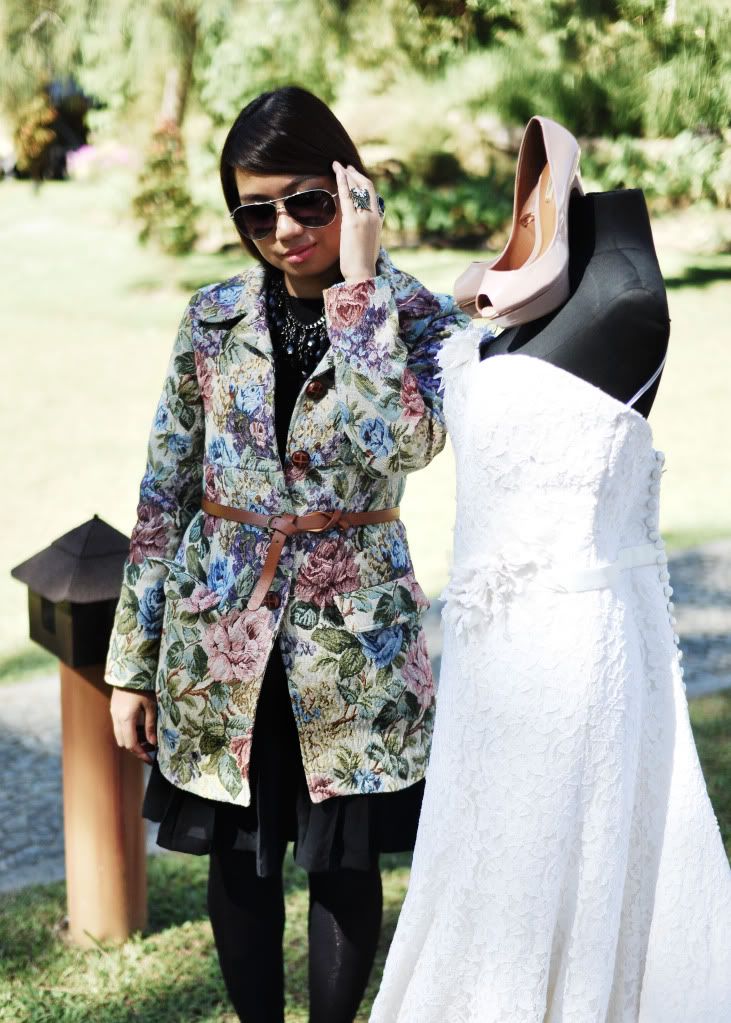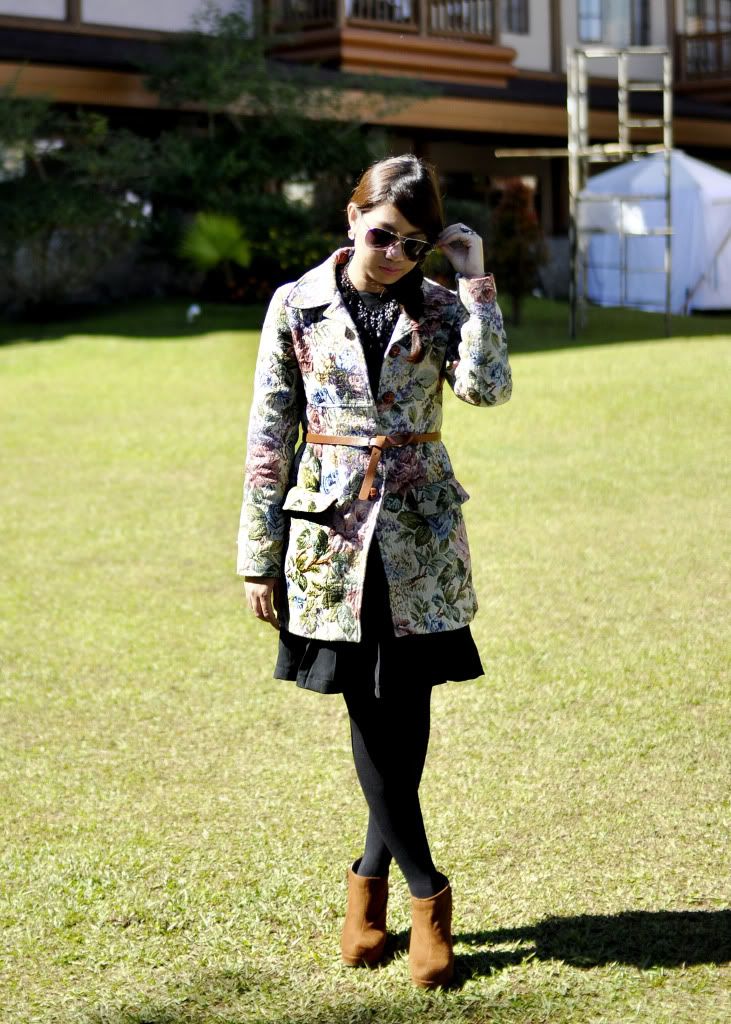 The boyfriend once asked me what is it about bloggers and that looking-at-the-ground thing when being photographed? I don't know with the other bloggers but my answer to that is this: i am too shy to look straight to the camera especially when there are a lot of people (or worse strangers) around. So i just act as if I don't really care. haha
Everytime I'm in a public place like a mall for example, I just instruct the boyfriend to click click click then I just move a little, bend a little or pretend to walk away so as not to be obvious that I am being photographed. S&#t! What can I do I am painfully shy like that.
At nag-fashion blogger pa ako. Eh gusto ko to eh. Whatever!
How about you guys, what is your explanation to this generic and
fail safe fashion blogger pose? :)
Black pleated dress - City of Vintage
Brown wedge booties - F21
Brown belt - bought from a friend
Sunglasses - Chris and Berns