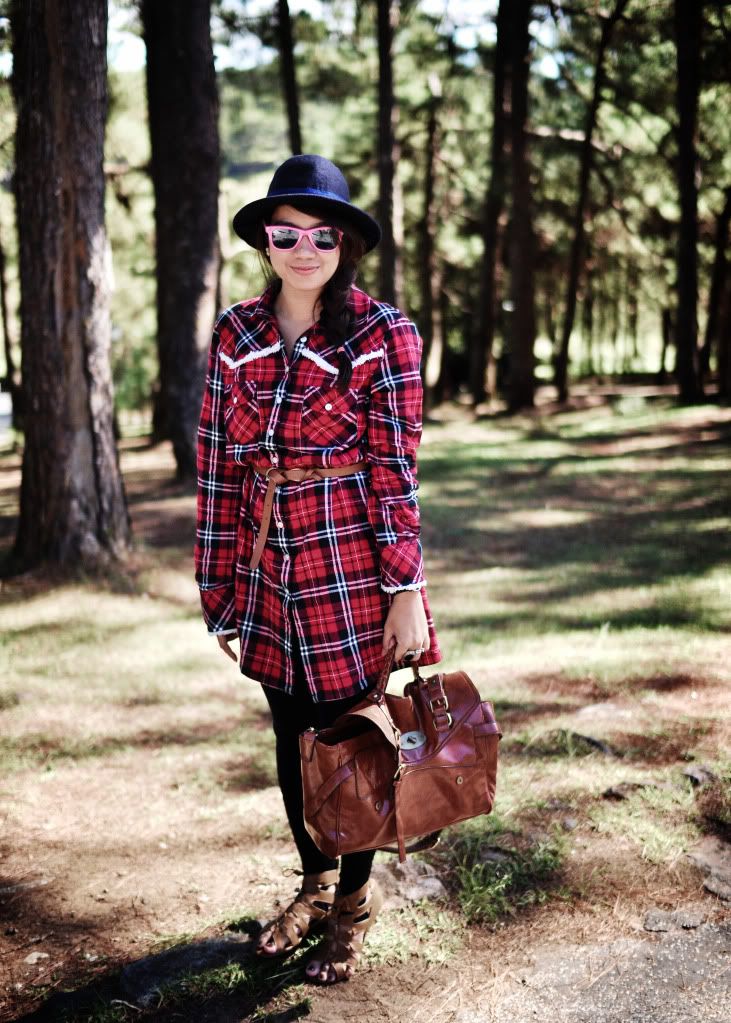 This thrifted lumberjack dress is a little big on me on the waistline area but the print is just too pretty to pass up. Anyway, there's always the cute belt to solve everything.
My style has always been made for summer dressing but this time I took advantage of the chilly weather to dress London cool. :)
P.S. Baguio's pine trees make for a nice backdrop for an outfit post, don't you guys think? I'll forever be in awe with Baguio. :)
Happy New Year, lovelies!
Lumberjack dress - thrifted Bossini
Brown belt - bought from a friend
Lace-up shoes - Primadonna
Pink wayfarer - bazaar find