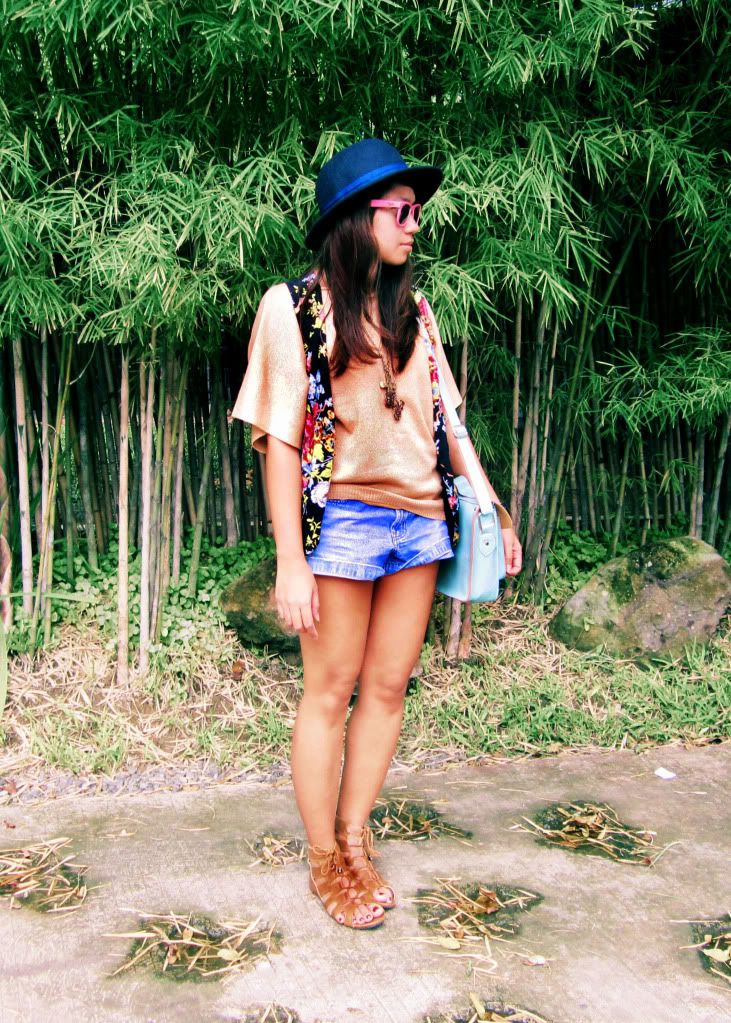 Photos: Sister


Who says you can't wear sparkly clothes during an ordinary day and on broad daylight?
Since I don't party much, i have to find ways to incorporate some of my party clothes (which i dutifully buy and reserve for some spur of the moments partying plans) into my ordinary day style.
My trick is I just added a hint of funk vibe via a splash of color to tone down this party piece. Then finish off with a hat which comes in handy during flat hair days then I'm good to go.
Floral vest - from Vanessa's closet (thanks Kat! :))
Mint satchel - bazaar find
Brown lace-ups - Primadonna